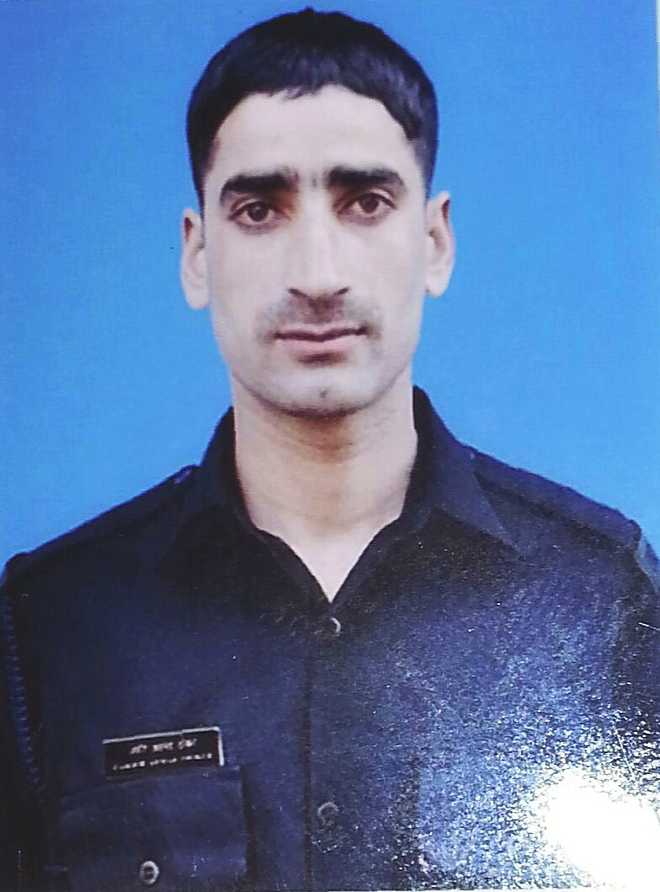 Majid Jahangir
Tribune News Service
Srinagar, July 29
An Army man from Kashmir, who deserted his unit earlier this month, has joined the Hizbul Mujahideen in south Kashmir, official sources said.
Police sources said they had intelligence inputs that Sepoy Zahoor Ahmed Tokar, a resident of Sirnoo in volatile Pulwama district, had joined militant ranks from the past one week.
Meanwhile, the Hizbul Mujahideen today claimed that Sepoy Zahoor Ahmed had joined the militant outfit. "...Zahoor Ahmed will hopefully prove an asset for this ongoing struggle," Hizb said in a statement issued to a local news agency in Srinagar.
Tokar's picture brandishing a gun had surfaced on the social media, announcing he had joined the militant ranks.
Sepoy Zahoor Ahmed Tokar was posted in the 173 Territorial Army (Engineering) at Gantmulla, Baramulla, in north Kashmir. He had deserted his unit on July 5 night and fled with an AK rifle and three magazines. After he went missing, the forces had sounded an alert as he had "good knowledge of the security system" in the Valley.
Tokar, after joining the Territorial Army, was posted at the Gantmulla base for approximately two years.
Police sources said Tokar was in touch with Hizb overground workers in Pulwama before he deserted the base.
During investigation, the police questioned Tokar's family members and friends.
There have been instances in the past in the state where policemen have joined militant ranks, but this is the first such incident in which a Kashmiri soldier has joined militant ranks.
In May this year, Constable Syed Naveed Mushtaq, a resident of militancy-infested Shopian district, had fled with four INSAS rifles, including his service rifle, from the guard post at the FCI godown in Budgam and later joined militant ranks.