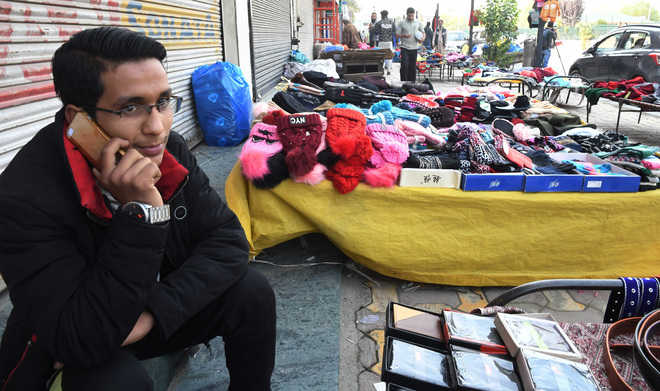 M Aamir Khan
Tribune News Service
Srinagar, October 22
Nine days after restoration of the post-paid mobile services in Kashmir Valley, telecom companies' offices have been witnessing an unprecedented rush of customers facing range of issues, including inability to convert pre-paid connections to the post-paid and activation of new SIMs, among others.
"I was shocked to know that converting my pre-paid connection to the post-paid is not permitted. My bank account and trading account is linked to my pre-paid number. Even my e-mails are linked to this number," said M Amin, a local resident.
Ruhail, another resident said activating new SIM was proving to be a headache. "Despite Internet being suspended, the operators are charging us for data. Even two months waiver is not reflecting in the mobile phone bills," said Ruhail.
Mobile services in the Valley were suspended on August 5 in the wake of abrogation of Article 370. The post-paid mobile services were restored on October 14 after a period 70 days. However, SMS was banned within hours again.
Though the Bharat Sanchar Nigam Limited (BSNL) has waived rentals for post-paid subscribers for the month of August and September, customers say private cellular operators were fleecing them by charging for Internet services, which continues to remain suspended.
An Airtel executive said they had waived one-month rental and would soon take a decision for the remaining period. An Idea-Vodafone executive said they were accepting the bills as usual, but would adjust the amount once a final decision would be taken.
Top Stories