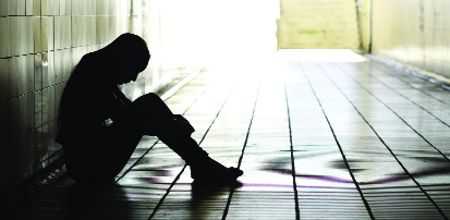 Rifat Mohidin
Tribune News Service
Srinagar, July 22
A report released by the Crime Branch of Jammu and Kashmir has revealed that the highest number of cases of violence against women in 2018 have taken place in Srinagar.
The twin cities of Jammu and Srinagar top the list in crimes against women in 2018. Srinagar registered 500 cases of violence against women, including 266 cases of molestation and outraging of modesty, 127 cases of kidnapping and abduction, 51 cases of cruelty by husband or by his relatives and 18 cases of rape.
Jammu city witnessed 357 cases of violence against women. The city witnessed 55 cases of rape, 140 cases of kidnapping and abduction, besides other crimes like cruelty by the husband.
In the summer capital, there has been an increase in the cases of violence by more than 80 cases. In 2017, Srinagar registered 417 cases of crimes against women which included 14 rape cases, 100 cases of kidnappings, 229 cases of molestation, 12 cases of eve-teasing and 52 cases of cruelty by husband or his relatives. In the same year, the cases registered in Jammu were 373, showing that crimes against women have decreased in the winter capital but seen an increase in Srinagar city.
As the complaints of women saw an increase, the J&K Police in May this year started a round-the-clock helpline at Women's Police Station, Rambagh, to make it easy for them to reach for help.
While the complaints made by Srinagar residents are being handled by the women's police station itself, those from other areas are referred to the police stations concerned. To seek help, women can call or send WhatsApp messages on 9596770601 and 9596770602.
The trend from the last three years shows an increase in the cases of sexual harassment and violence faced by women in the state.
Chairperson of J&K Women's Commission Vasundra Pathak Masoodi said they have held meetings with the police for quick conviction in such cases. "The speed of conviction rate sends a larger message," she said.
500 violence cases
Srinagar registered 500 cases of violence against women, including 266 cases of molestation and outraging of modesty, 127 cases of kidnapping and abduction
Top Stories