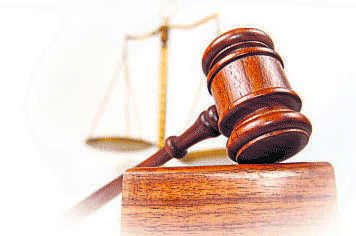 Tribune News Service
New Delhi, September 2
A tribunal headed by a Delhi High Court Judge under UAPA (Unlawful Activities Prevention Act) today confirmed the government's decision to impose ban on the Jamaat-e-Islami (JeI), Jammu and Kashmir, for five years for its active support to terror and secessionist activities in the country.
After going through innumerable evidence and deposition by witnesses, the tribunal, headed by Justice Chander Shekhar, observed "inescapable conclusion", saying the JeI, its office-bearers and members had been actively indulging in unlawful activities.
The tribunal observed, "The Central Government had sufficient credible material and grounds for taking action under sub-Sections (1) & (3) of Section 3 of the [Unlawful Activities (Prevention)] Act for declaring the 'JeI' as an 'Unlawful Association'. Accordingly, it is held that there is 'sufficient cause' to confirm the notification under sub-Section (3) of Section 4 of the Act declaring the 'JeI' to be an 'unlawful association'".
While submitting an affidavit before the tribunal, Inspector General of Jammu and Kashmir Police Swayam Prakash Pani had stated that after the accession of Jammu and Kashmir with the Union of India, the JeI (J&K) began to follow instructions and directions from the JeI (Pakistan) and questioned the accession of the state with the Union of India and promoted secessionist movement in Jammu and Kashmir.
Pani said the JeI (J&K) was patronising banned terrorist outfit Hizbul Mujahedeen, which was constituted in the last quarter of 1989, and that both were currently engaged in increasing their influence through various means, including merger of smaller terrorist groups with it.
The senior police officer said the JeI (J&K) was "intrinsically linked with the United Jehad Council (based in Pakistan), which is the umbrella organisation of all major terrorist outfits".
On February 28, the MHA had issued the order declaring the JeI (J&K) as "banned outfit" under the UAPA, a fortnight after terrorists blew up a CRPF bus killing 40 jawans in Pulwama.
On the night of February 22, the police had carried out a crackdown on the Jamaat cadre and arrested 100 persons across the Valley, including its chief Abdul Hamid Fayaz, and advocate Zahid Ali (spokesperson).
Top News
Polling draws to a close | Counting of votes on Dec 3
The data showed Punjab had only four days in 2023 where fire...
Modi will attend the World Climate Action Summit on Friday d...