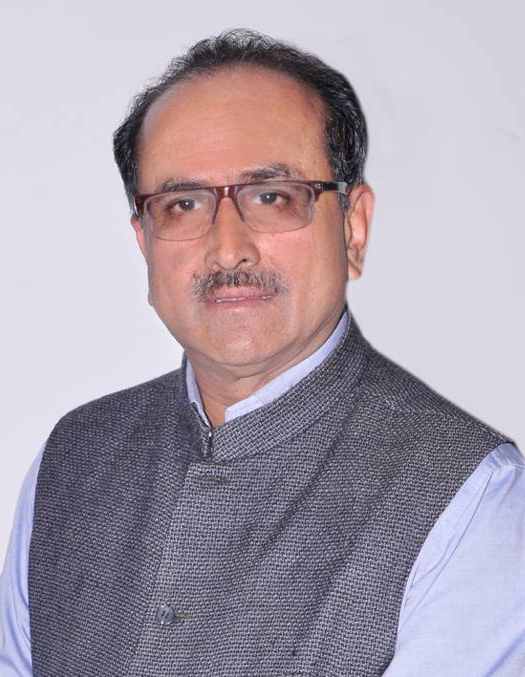 Arteev Sharma
Tribune News Service
Jammu, November 19
Taking cognisance of a report in The Tribune on Thursday on "communal enclaves" coming up in Jammu city and its periphery, the state government today ordered a high-level inquiry, saying no "communal enclave or colony on religious lines" would be allowed to come up in this relatively peaceful region of the state.
It also asked the administration to investigate whether there was any "conspiracy" to alter the demography of the winter capital of the state.
"I have directed the vice-chairperson of the Jammu Development Authority (JDA) to hold an inquiry and submit the report immediately. We will not allow anyone to come up with any communal colony or enclave as such establishments are not only against the secular ethos of the country as well as the state but are also unethical," Deputy Chief Minister Nirmal Singh told The Tribune.
Singh, who is also the Minister for Housing and Urban Development, said the government would also look into the "legal implications" of such enclaves.
"No private builder or anybody else will be allowed to come up with illegal and unconstitutional enclaves which has the potential of disturbing the peace of the region. The government would also look into the level of conspiracy as to who exactly has been encouraging the private builders to come up with communal enclaves on religious lines," he said.
In the edition of November 19, The Tribune had prominently highlighted that several "communal enclaves" had started coming up in Jammu city and its periphery with builders making allotments purely on "religious lines".
While private developers of these enclaves have been issuing advertisements in local dailies on a regular basis, the state government so far has remained unmoved by the "emerging threat" to communal harmony in the relatively peaceful region.
Around 10 enclaves based on "religious and communal lines" have already come up or are being set up in the vicinity of the winter capital. It had been highlighted that the people were being lured "on religious lines", which may further widen the division between communities in the communally sensitive Jammu and Kashmir.
On the basis of one such advertisement on "religious lines", a private developer disclosed that there were around 400 plots in the Sunjwan area and most of them had been sold to the Muslim community.
"We have taken special care of the religious sentiments of allottees," the developer had said, adding that they were in the process of developing another "big" colony in the Bantalab area meant exclusively for members of the Muslim community.
Top News
Congress sinks to all-time low in Gujarat; Arvind Kejriwal-h...
Final Tally: Congress 40 | BJP 25 | Independent 3
Had earlier called all state MLAs to Chandigarh for strategy...
Congress wins 40 seats in 68-member House
BJP workers dance in joy as the saffron camp goes into a fes...