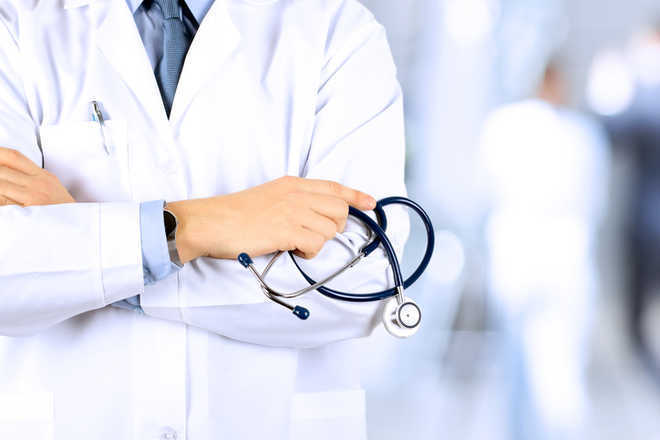 Rifat Mohidin
Tribune News Service
Srinagar, July 17
A group of Kashmiri doctors based in North America is coming to the aid of the Valley's ailing healthcare sector by launching an emergency medical services project in collaboration with the state government.
In order to prevent pre-hospital deaths, the doctors are launching critical care ambulances in the Valley on Thursday. The ambulances will be inaugurated by Financial Commissioner, health and medical education, Atal Dulloo along with Dr Omar Javed Shah, Director, Sher-i-Kashmir Institute of Medical Sciences, at the Sher-i-Kashmir International Conference Centre here.
The project on which the doctors have been working for more than two years is being run by KASHMER.
"It is a member-based organisation of physicians and allied healthcare personnel of the Kashmiri origin in North America. The vision is to provide a platform to the professionals to network, educate, mentor and mainly give back to their native Kashmir in the healthcare sector. We have been operational in the Valley for the past three years," said Dr Nahida Nazir, who chairs the healthcare committee of Kashmir.
She said the emergency medical services project-2019 was their most important project in the Valley.
"For this, we have tied up with SAVE Heart Kashmir team along with our local NGO partner, HELP Foundation. The service is set to start at the end of July. We are starting it as a pilot programme in Srinagar with two critical care ambulances manned by paramedics and emergency medical technician. The control room will be staffed by junior doctors to provide acute care en route with triage to the closest available emergency room," she said, adding this is the first such service being started in the Valley, which is in dire need of critical care ambulances.
The doctors who are part of the initiative said the emergency medical services (EMS) were non-existent in Kashmir.
Non-profit organisation registered in NY
The project on which the doctors have been working for more than two years is being run by KASHMER (Kashmiri American Society of Healthcare, Medical Education and Research), which is a non-profit organisation registered in New York since 2016
The doctors who are part of the initiative said the emergency medical services were non-existent in Kashmir