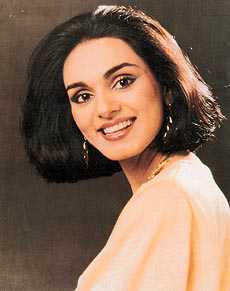 editorial@tribune.com
Amit Sharma
Tribune News Service
Chandigarh, July 18
With an aim to recognise the brave act of city girl Neerja Bhanot, a flight attendant of Pan Am Flight 73, who laid down her life while saving passengers during a plane hijack in Karachi in 1986, a barrack cell at Burail Jail will be named after her. The nomenclature of all barracks will be changed and named after freedom fighters, saints and bravehearts, who made a difference to the world. The barracks will also be called "Kutir".
Virat, AIG (Prisons), said the aim behind renaming the barracks was to acknowledge the work done by legends who, while staying in prison, did something exceptional in a positive manner. However, a barrack cell named after Neerja would be an exception.
The AIG said being a city girl, Neerja's brave act also needed to be acknowledged.
There is a female ward in which there are six barrack cells, besides separate cells for pregnant women. One of the barracks will be named as Neerja Bhanot barrack, officials said.
Displaying exemplary courage, Neerja, at the age of 23, laid down her life while saving the lives of others on a plane that was hijacked in Karachi. She was killed while helping the passengers escape from the emergency exit.
The Government of India had posthumously awarded Neerja the Ashok Chakra, the country's highest gallantry award for bravery.
Besides, a female barrack named after Neerja, the remaining five female barrack cells will be named after Rani Lakshmibai, Sarojini Naidu, Subhadra Kumari Chauhan, Rani Gaidinliu and Annie Besant. The children's room in the female ward will be named as Luv Kush Kutir.
Meanwhile, the names of saints and freedom fighters shortlisted for the other barracks include Guru Nanak Dev, Shaheed Bhagat Singh, Shaheed Sukhdev, Shaheed Shivaram Rajguru, Mohandas Karamchand Gandhi, Bal Gangadhar Tilak, Lala Lajpat Rai, Sri Aurobindo Ghose, Vallabhbhai Patel, Pandit Jawaharlal Nehru, Maulana Abul Kalam Azad, Netaji Subhas Chandra Bose, Prithviraj Chauhan, Gopal Krishna Gokhale and Nelson Mandela.
Officials said there would be a brief history about every individual outside the barracks with a portrait of them encrypted on a steel plate.
Jail officials said the buildings inside the jail premises would also be renamed.
While the canteen would be called Kabir Café, the gym will be named Bheem Vyamshala. The anganwari kitchen would be named Meera Rasoi.