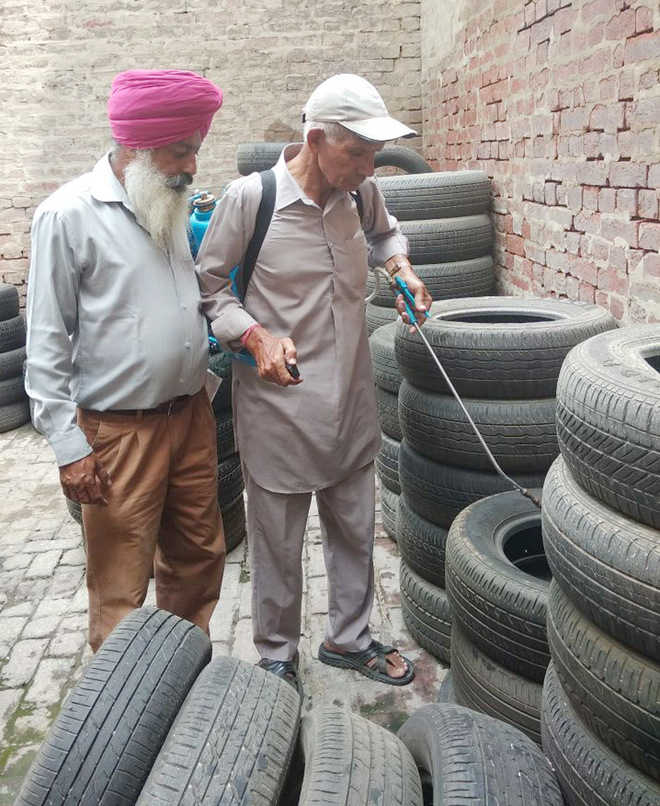 Tribune News Service
Jalandhar, July 16
As many as 22 challans were issued in various areas on Monday after teams of the Health Department in Kapurthala detected dengue larvae breeding in various residential areas of the city.
Epidemiologist Shobhna Bansal said field workers were holding surveys by going from home to home and challans were also issued by the Municipal Committee. She said during surveys were being held at areas like Shargarh, Paramjeetganj, Preet Nagar, Ajit Nagar and Hathimana Mohalla. A number of dengue larvae were found at these places.
She said the larvae had been destroyed by the teams of the Health Department.
She appealed to people to keep their refrigerator trays and coolers clean and dry. They also directed them to destroy the scrap and discarded material on the roofs. The epidemiologist also asked residents to use mosquito nets while sleeping to avoid being bitten by mosquitoes.
Top News
No immediate report of any loss of life or property; people ...
Earlier, Amritpal was caught in CCTV footage at a toll plaza...
Police have arrested 154 people so far but Amritpal is still...
Stringent National Security Act has been invoked against Amr...
In his first reaction to the police action, the CM releases ...