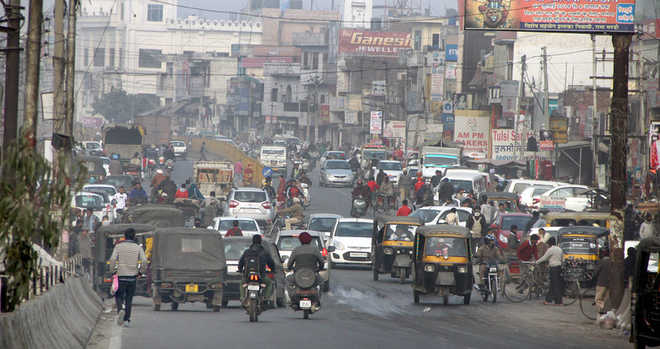 Tribune News Service
Jalandhar, January 8
The National Highway Authority of India (NHAI) has started the process for widening the 58-km long Jalandhar-Hoshiarpur road from Rama Mandi to Chintpurni.
The NHAI has already issued a notification in this regard. The road that is currently two-lane will be made four-lane, reducing the time of journey between the two towns from 45 minutes to 35 minutes.
Since the road is used by pilgrims to Chintpurni, the widening of the road would be a big respite for them. The same road further leads to Jawala Ji, Chamunda Devi and other holy shrines. Congestion is generally witnessed at Rama Mandi and Adampur. As the Centre is mulling an amendment in the Land Acquisition Act, 2013, the authorities say the process might get delay till further clarification is required on the Act.
Hoshiarpur SDM Anand Sagar Sharma said he had received the notification regarding the widening of the stretch. Jalandhar-1 SDM Dr Rajat Oberoi said he was in Chandigarh today for a meeting and he was not sure when the notification would reach his office.
The National Highway Authority of India (NHAI) has started the process for widening the 58-km long Jalandhar-Hoshiarpur road from Rama Mandi to Chintpurni.
The road that is currently two-lane will be made four-lane, reducing the time of journey between the two towns from 45 minutes to 35 minutes.
As the Centre is mulling an amendment in the Land Acquisition Act, 2013, the authorities say the process might get delay