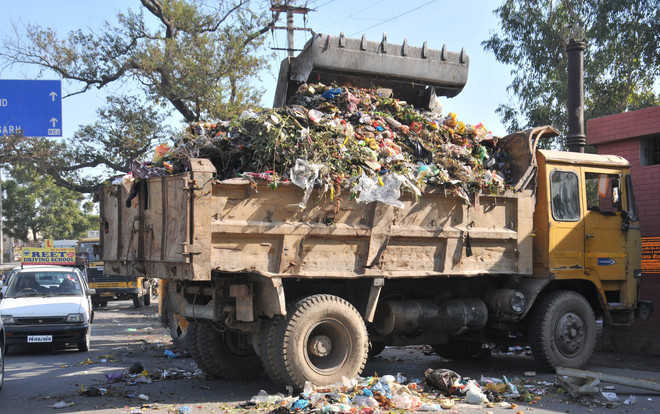 Tribune News Service
Jalandhar, July 9
Over 200 vehicles of the Municipal Corporation (MC) of Jalandhar are being plied in the city without any annual fitness certification for the past many years.
These also include tractors and trailers which have even been banned by the Punjab and Haryana High Court.
The fact was revealed after RTI activist Ravinder Pal Singh Chadda sought information about the vehicles through the RTI Act. The MC, in reply to his query, said none of the vehicles was given any exemption from the annual fitness test under Punjab Motor Vehicle Rules (PMVR). Also, it said that no notification was issued by the state government which exempted such vehicles from undergoing any fitness test. The RTI reply also stated that the use of tractor and trailers was banned for use under the PMVR.
Chadda said the vehicles mostly belonged to the Municipal Health Department (numbering 89) and were moving across the city everyday to lift garbage from one place to another and, hence, were a major source of pollution in the city.
"While the civic body is selling dreams to the city residents to make it a smart city, it has completely ignored to get their vehicles checked for pollution," said Chadda.
Accepting the fact, Assistant health officer Dr Srikrishan said the process to get the fitness certification of all vehicles had begun recently and soon all vehicles would be checked for pollution as well.
Top News
Had complained to PM Modi about the activities of Brij Bhush...
Said agitation will be intensified by holding panchayats acr...
'We are distressed and disturbed at the unseemly visuals of ...
Section 124A of the Indian Penal Code dealing with sedition ...
The postings and transfers of the officers have been made on...