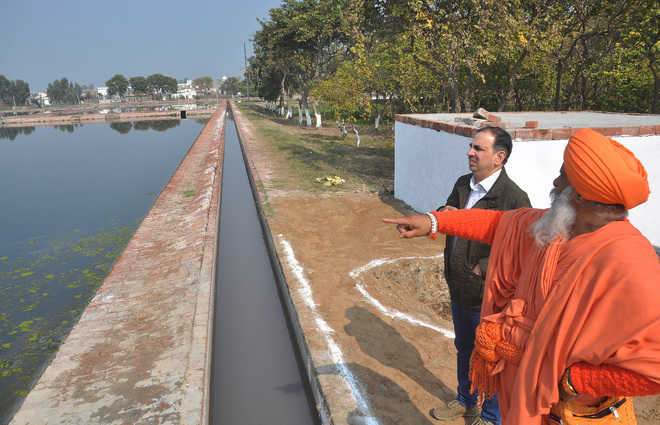 Tribune News Service
Jalandhar, February 9
An expert from the Central Ground Water Board, Dr SK Jain, today visited the Seechwal village and the historic Kali Bein at Sultanpur to observe the Seechewal model closely.
After his survey, Dr Jain said it would be a huge challenge for the Central government to implement the Seechwal model in some parts of the country. He said the farmers and the government could get huge economic benefits by adopting the Seechewal model.
"At a time when groundwater is depleting drastically in Punjab and other northern states, using the domestic waste water for agricultural purposes would be immense benefit. Moreover, the model that has been created by the enviromentalist, Balbir Singh Seechewal, is comparatively cheaper and easy to adopt," he added.
Dr Jain said the model could save the farming sector that is already reeling under a crisis as the treated water would entail the use of less fertilisers.
Dr Jain also visited the villages where treated water is being used for agricultural purposes.