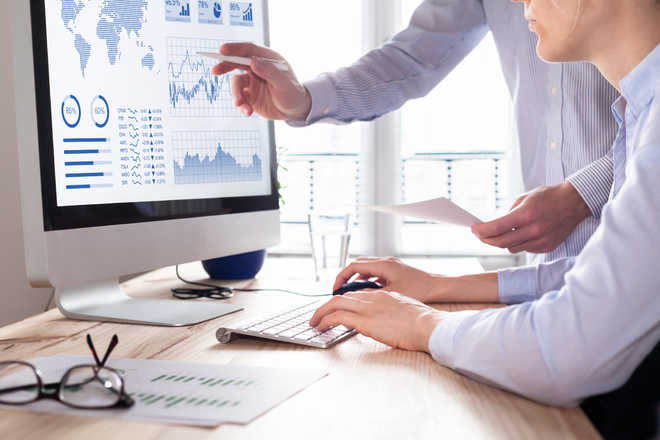 Data Analytics professionals are ruling the big data wave with analytics professionals out-earning software engineers by 26%. In their annual Analytics India Salary Study with AnalytixLabs, Analytics India finds out that over the last three years — 2016 to 2018 — there has been a pronounced growth in median salary across all experience levels, increasing from Rs 9.5 lakh in 2016 to Rs 11.7 lakh in 2017 and touching Rs 12.7 lakh per annum in 2018. The trend is levelling off with the average analytics salary capped at Rs 12.6 lakh per annum across all experience levels in 2019.
A key point is that analytics salaries continue to exceed other software engineering roles with analytics professionals out-earning Java counterparts by almost 50 per cent in India.
The annual study presents a 360-degree view of compensation and base salaries in data science and the average salaries across job category, experience, region, industry, education, gender and tools and skills.
According to Ankita Gupta, co-founder and consultant at AnalytixLabs: "The demand for AI skills is expected to increase rapidly, which is also reflected by the fact that AI engineers command higher salary than peers.
"At AnalytixLabs, many of our clients have also realised that investing into data-driven skills at leadership level is a determining factor for the success of digital and AI initiatives in the organisation. With the increasing adoption of digital technologies, we expect an enduring growth of Data Science and AI initiatives to offer exciting and lucrative career options to new age professionals," says Ankita.
"Over the years, we are seeing the market evolve with demand for data science talent increasing across the board. It is not just captives that are posting job openings, the change is also seen in industries like CPG, retail, hospitality... these sectors are also building up their analytics capabilities. This implies a rising market for data scientists and data-centric roles," said Bhasker Gupta, Founder & CEO, Analytics India Magazine.
Highlights
At the entry level, almost 76 per cent of analytics professionals earn Rs 6 lakh per annum.
The median analytics salary for 2018-19 is Rs 12.6 lakh.
Mumbai is the highest paymaster with a compensation of Rs 13.7 lakh per annum, followed by Bangalore at Rs 13 lakh.
Mid-level Analytics professionals having subject matter expertise are more in demand.
Learning Python can help you earn more, a package of Rs 15.1 lakh as median.
We continue to see a pay disparity for women Data scientists who take home Rs 9.2 lakh as compared to their male counterparts who earn Rs 13.7 lakh per annum.
Top News
Railway Board has recommended for Central Bureau of Investig...
Amid 'pro-Khalistan sloganeering, the 39th anniversary of Op...
Focus on ways to expand bilateral defence and strategic ties
The incident took place when Binny had to load his SUV for t...