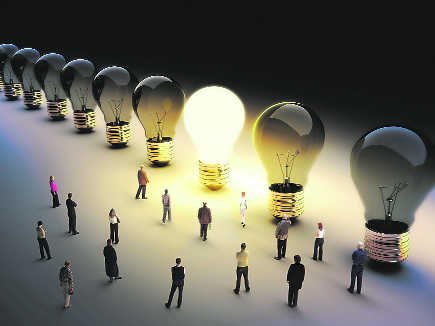 Bobby Garg
Eight years back, Bijoy (now 29) did MBA from a reputed management institution and landed an enviable marketing job during a campus placement. Even though he kept performing decently at his job, he started feeling a clear disconnect between his work and his interest. It is then that Bijoy took to his passion - gaming - to break the monotony in his life. Taking to online rummy, he became more and more engaged as well as adept at the game, and also started earning big bucks from it.
After spending a few years working during the day and 'rummying' at night, Bijoy decided to turn a 'full time gamer'. "Online rummy had engaged me tremendously and I was already earning more than Rs 1 lakh every month at the game. This is when I decided to bid adieu to my marketing career and tur to my passion for both money and satisfaction. Not many people achieve this balance. I have been lucky," says Bijoy.
Interestingly, Bijoy is not a one off case of young professionals turning to their passion and making a career out of them to look for happiness and satisfaction in their careers. A number of young men and women today are increasingly taking to unconventional fields and creative pursuits and making a career out of them. Experts have given a new label to such careers — yellow collar jobs — and these are here to stay.
Our school education system remains rigid and stressful, and does not allow children to let their imagination soar. This narrows their horizons.
However, opening up of new vistas and interesting career fields over the past few years has certainly helped in this regard. Unlike two decades back when lucrative career options were limited to medicine, engineering, law, and CA, today professionals can venture into a whole new range of fields, that will not just help stir their creative juices but will also be financially rewarding.
Let's take a look at some new-age career choices :
Online Gaming
Like Bijoy there are other such passionate players too who have made a thriving career out of online gaming. Some earn as many as Rs 3-4 lakh per month from playing online games, and do not need a full-fledged conventional career to make a living.
With a smartphone on every palm, the gaming industry has come a long way from the play station era. The game designers are today churning out new engaging mobile and online games every day, keeping in mind the growing reach of the industry. Apart from the games popular internationally, in India, a series of desi games such as Indian rummy have been repackaged and developed into online versions by developers, and are enjoying stupendous popularity.
It is important here to underline that online gaming doesn't necessarily mean 'gambling'. There is a clear difference between gambling and skill-based gaming. A game that involves betting purely on 'chance' can be considered gambling while a game involving the use of skill and expertise by a player is referred to as skill-based gaming. Much like professional sportspersons use their talent and skill at a game to earn fame and money, online skill-based gamers also work on their skills to become better players and improve their gaming techniques.
Writing
For the people of our parents' generation, writing was best considered a vocation; never a career prospect. Not that writers or novelists did not sell back then, yet most people of that era practiced their intellectual pursuit - writing poetry or prose - as a pastime, while working in a more conventional space.
However, today if you have a flair for writing and a love for the pen (or keyboard), making writing your vocation is very much a possibility. From content generation, to journalism, from lyrics writing to copy writing, writing can be a rewarding career pursuit today. And if you want to turn an author somewhere down the line, you can keep that flame alive and keep collecting your stories to be penned down
when the time is ripe. Notably, most authors and novelist start with professional writing or journalism as their profession.
Entertainment
Television and cinema are not only our leading source of entertainment, but are also home to some of India's most creative minds. From writers, film makers, cinematographers, choreographers to lyricists, music composers and actors, the entertainment industry has much to offer to people who have a creative bent of mind. In the world of entertainment, there is much demand for people who are good story tellers, and a large number of youngsters pine to become a part of this industry.
If you are one of those having cinematic creativity, it would help you to learn and master a craft such as the art of using a camera, script writing or acting; you can also attend courses on film making, and make a career for yourself in the field of television or movies.
Wine Taster
If you are a connoisseur of wine, a very interesting job profile is open for you — that of a wine taster. Yes, making your love for wine into a career can be rewarding, both personally and financially. Wine tasters are employed by wineries, bars, even in hotels and restaurants as sommeliers to ensure they serve the right wine to their discerning guests. Sommeliers taste the wine and choose the foods with which to pair that particular vintage. Wine tasters also work with magazines to write reviews. Apart from a taste of wine, the individual working as a wine taster must be specialised in all aspects of wines, including their varieties, brewing procedures and vintage pairing trends.
— The writer is founder of an online gaming portal
Top News
Ministry of Electronics and IT issued orders to block apps f...
Lived in self-imposed exile in the UAE to avoid criminal cha...
After his failed misadventure in Kargil, Musharraf deposed t...
Congress leader Jairam Ramesh says starting Sunday party wil...
Says banks and insurance companies are 'not overexposed' to ...