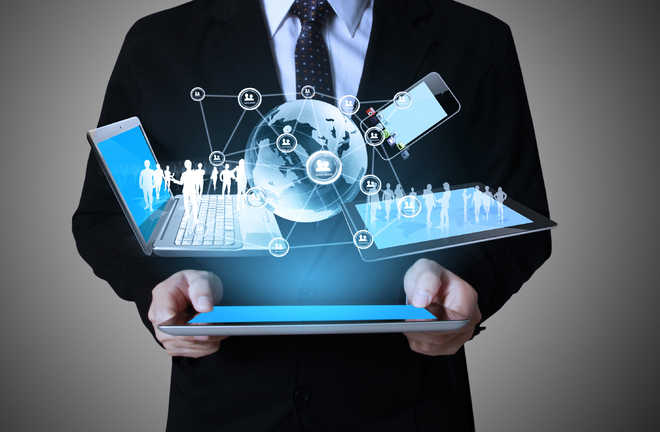 Vaibhav Vats
With the rise of the internet and digital networks, digital marketing has become the indispensable need for businesses looking to promote themselves. India is projected to add half a billion more internet users in the next 5 years, which is increasingly driving companies to turn to digital channels for promotions in a constant endeavour to increase their profits.
This will lead to a rise in demand for people with digital marketing skills, as companies feel the need to stand out from their competition in the market. It is estimated that more than 18,00,000 digital marketing jobs will be there in the market by the end of 2020. Thus, a great opportunity for a successful career has opened up for fresh talent with an in-depth knowledge of the digital space. Here are some tips to help build a successful career in digital marketing:
Work on your personal brand
Personal branding is one of the tactics to market or showcase one's talent to attract better opportunities to improve one's digital marketing career. Make it a point to exhibit your skills and achievements on your social media networks, especially LinkedIn as it is one of the best professional platforms. Create a winning resume that showcases your competencies, as it can be a big help in winning over a potential employer.
Keep a finger on the pulse of latest trends
Unlike some other professions where the basic foundation of required skills don't change very much over time, digital marketing is a constantly evolving space. While the need for skilled and creative people in the field remains unchanged, changing trends mean that the methods and processes utilised can change very quickly. If these trends aren't kept up with and you lag behind the latest industry developments. You can keep yourelf updated on the latest in digital marketing through online resources such as YouTube channels and blogs.
Don't hesitate to start
Everyone has to take a first step, and your first potential step into the digital market space might be an opportunity at the lowest level. Don't hesitate; you can always keep updating yourself on better options through employment sites, and look for alternatives while building up a portfolio and learning while you work. If you're a student and are looking for exposure and practical knowledge, take up internships and part-time opportunities through platforms like internshala.com or build a freelancer profile at fiverr.com.
— The writer is Co-Founder, Digiperform
---
Build relationships
In our increasingly inter-connected world, knowing the right people can make a huge difference. Reach out to and build relationships to create a robust network on popular platforms such as LinkedIn, Facebook, Twitter, etc. and make sure to share your recent successes with them.Companies looking to hire you would like to have evidence in real-time of your ability to deliver a successful digital marketing campaign; thus, you must have some examples of your work easily accessible on social media. So, make it a point to create blogs or vlogs connected to your area of interest and specialisation, such that examples of your work are readily available for viewing by your network. It is important to remember that the best brandbuilders are constantly building and improving their networks, and you should do the same.
Top News
One Indian arrested in Czech in June, second Indian a govern...
External Affairs Ministry spokesperson Arindam Bagchi says I...
Also clears Pradhan Mantri Janjati Adivasi Nyaya Maha Abhiya...
Naresh Kumar who is due to retire on November 30
Peace agreement with UNLF by Centre and Manipur government m...