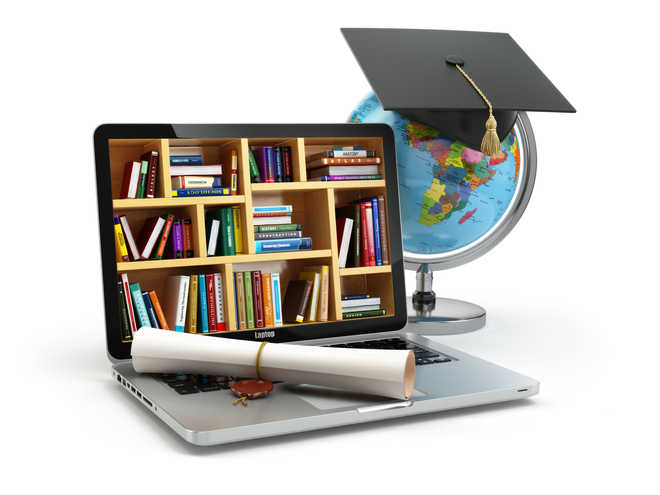 Gurinder Bhatti
Getting a degree from a foreign educational institution can open doors to lucrative global career opportunities but the financial burden can play spoilsport. The high costs associated with day-to-day expenses and the tuition fee make scholarships the best way to afford such an education. But finding the right scholarship to suit one's needs can often be a difficult and intimidating task. So, here are some quick tips that can help you identify the most viable scholarship for your requirements:
Do your research
Scholarships or financial aid can be received either from the university that you're applying to, or from a foundation that has such funding programmes. In many cases, such opportunities aren't as well advertised as they should be. Finding out which scholarship and which institution is the best match for you, given your interests, achievements, and academic record requires you to research for them in detail. This can help you in finding the right scholarship for quality overseas education that you aspire for.
Make your selection
After reviewing the potential opportunities, you should filter through them based on your interests. Try to select across a spectrum of choices. However, one needs to be more practical when it comes to choosing the scholarship as the most coveted ones may be difficult to attain. So, you should have the lesser known ones on your list too. This ensures that at the end of this process, you haven't either settled for too little or aimed for too much with nothing to bank upon.
Interviews and applications
There are a few instances where there is a separate examination or interview for a scholarship. Most students have to follow the basic application protocol, and the scholarships are generally handed out on the basis of previous academic credentials and essays. Even in instances where there are specific scholarship interviews — usually when a public or private foundation is providing generic aid for students looking to study a specific course or in a specific country — the interviewers are looking to evaluate the same aspects of a candidate as in generic admission interviews. Make sure you brush up on your subject knowledge, and prepare to answer questions that test your confidence, that ask why it should be you and not someone else getting the scholarship, and what your future aims and goals in life are. Base your answers to these questions on the background information about the scholarship, which will likely inform you as to what the foundation or institution is looking for in terms of ideal candidates.
Go to the experts
With the continued growth in the number of Indian students looking for foreign education, many institutions have come up to help students write out their applications. With their expertise, knowledge, and experience, these institutions often provide the insights and information that can mean the difference between being rejected and getting the scholarship. There is no reason to let ego play a role — these experts have helped write more applications and understand the systems far better than you do. These experts can help you strategically plan your application, and can provide coaching for interviews that can help boost your confidence.
Applying for education abroad is often perceived as the sole privilege of the rich in India, who can afford the expense of foreign education. However, with a large number of scholarships and with Indian students being seen as a great resource, many foreign universities are making it much easier for Indian students to gain access to their courses through scholarships. Don't let this opportunity go by.
— The writer is Chairman & Managing Director, ESS Global
Top News
Congress has announced plans to observe day-long 'Satyagraha...
Says he was disqualified because PM Modi was 'scared of his ...
The first set of 36 satellites of OneWeb Group company was l...
Indian Ambassador to the US Taranjit Singh Sandhu was not in...
1.7 lakh pilgrims have visited the shrine since 2019