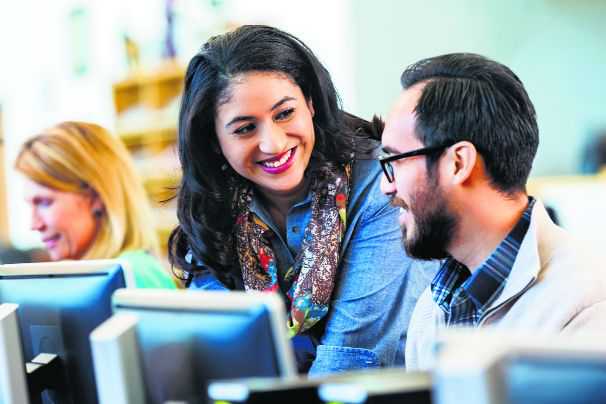 Hiring intent in 2019 is expected to be the strongest after a gap of four years on the back of bullish employment opportunities in Software & Hardware, Automotive and Travel and Hospitality sectors. This was included in the findings of the India Skills Report 2019. The appetite for fresh hiring can be gauged from the fact that the intent for 2019 has more than doubled to 15 per cent from a mere seven per cent in 2017.
Driving the growth in hiring intent in 2019 is the Software Industry, which is emerging from the shadow of de-growth, turbulence and freeze in hiring after a gap of two years. While design and analytics jobs would be the most sought-after ones in the overall set, the demand would increase for almost all profiles especially specialist technologies in the space of AI/machine learning. The report says even though hiring volumes might not reach the scale of 2010-11, the situation would still be better than what it was in the past two to three years.
Apart from Software, Engineering, Automotive, Travel, and Hospitality will see a considerable upswing in their hiring numbers next year. The survey this year revealed that almost 64 per cent of employers have a positive outlook on hiring. While almost 20 per cent of employers said they will hire the same number of people as 2018, only handful have a negative outlook for 2019.
Commenting on the findings, Pankaj Bansal, Co-founder, and CEO of PeopleStrong said, "It is encouraging to see a positive hiring intent this year and even more to see tech hiring getting back in action. It is also heartening to see that the increase in hiring intent is not limited to organisations of a certain size, but it is spread across companies of different sizes and sectors."
The year 2019 marks the second consecutive year of job market revival. After a high of 23 per cent in 2015, the year-on-year increase in hiring intent had slipped to 14 per cent in 2016 and further to a low of 7 per cent in 2017. There was, however, a revival in 2018 when the intent had risen to 10 per cent.
On gender diversity, the survey says female employability this year has increased to 46 per cent from 38 per cent last year.
The report also consists of an in-depth study of employability amongst the fresh candidates joining the workforce and shared that of all students passing out this year, more than 48 per cent are employable. According to the nationwide study, the top three states in terms of employability is Andhra Pradesh followed by West Bengal and Delhi. While engineers continue to be the most employable, Electronics and Communication Engineering (ECE) & Information Technology (IT) have the highest employability rate. The report was launched by Senior Government officials at CII's event in Lucknow last week.
The 6th edition of India Skills Report captures insights and trends from the largest employability test that was spread out to 3200 Universities and Professional Institutions in India. — TNS
Top News
Bills were passed after more than six hours of debate spanni...
Among the 10 who put in their papers are nine Lok Sabha MPs,...
Resignation of Union ministers also revived speculation of r...
The withdrawal of statement by MP Senthil came when the Hous...
The Punjab DGP office had written a letter to Rajashthan Pol...