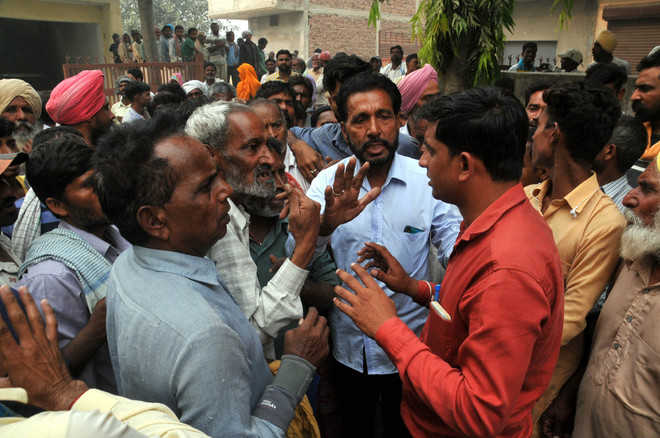 editorial@tribune.com
Tribune News Service
Bathinda, October 30
Tension gripped the local grain market on Tuesday over a scuffle between a farmer and a labourer.
The farmer, from a nearby village, came with his paddy crop on his tractor. He asked the labourer not to spread the wet paddy crop in a particular area as he wanted to unload his crop there.
However, the labourer refused and said he would do his work and later the farmer could unload his crop. Irked over it, the farmer manhandled labourer.
The labour union suspended the work and went on a strike. Labour union president Surinder Singh said the farmer manhandled the labourer due to which they suspended their work.
Labour union leader Mangat Rai, Lal Chand and others said they would not tolerate such things at any cost.
Later, commission agent association leader Rajinder Kumar, Satish and market committee secretary Balkar Singh reached there to get the issue resolved.
Labour union members said after a compromise, the issue was resolved and the farmer has been asked to do community service of Rs 5,100 at a gurdwara. DMO Jaswinder Singh said a probe was on in the incident.
Top Stories