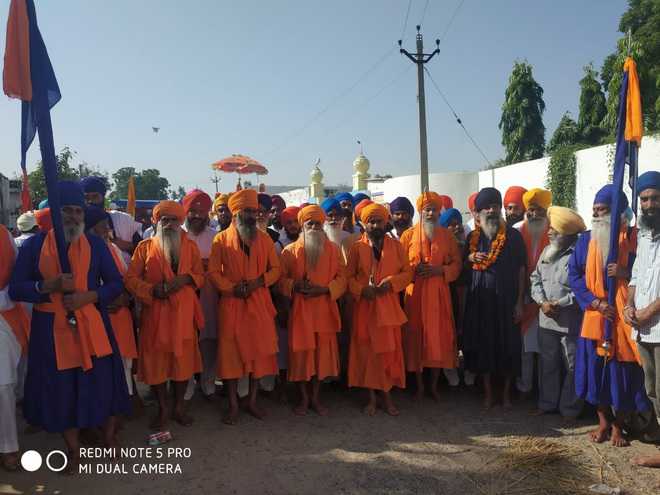 editorial@tribune.com
Our Correspondent
Tarn Taran, October 20
A nagar kirtan, dedicated to the 550th birth anniversary celebrations of Guru Nanak Dev, departed for Gurdwara Ber Sahib in Sultanpur Lodhi from Gurdwara Baba Ram Singh, Sarhali, Tarn Taran, on Sunday.
The procession was led by Panj Pyaras. Thousands of devotees from the area participated in the nagar kirtan with their own vehicles such as tractor-trolleys and other vehicles. The holy Guru Granth Sahib was installed in a well decorated Palki Sahib.
Baba Sukha Singh, head of Kar Sewa sect Sarhali Sahib, and Baba Hakam Singh said the nagar kirtan passed through Chohla Sahib, Jamanari, Dehra Sahib, Fatehbad, Sri Goindwal Sahib and Mundi Mor. Langar, tea, water and other eatables were served to devotees.
The procession was welcomed by devotees at various places.