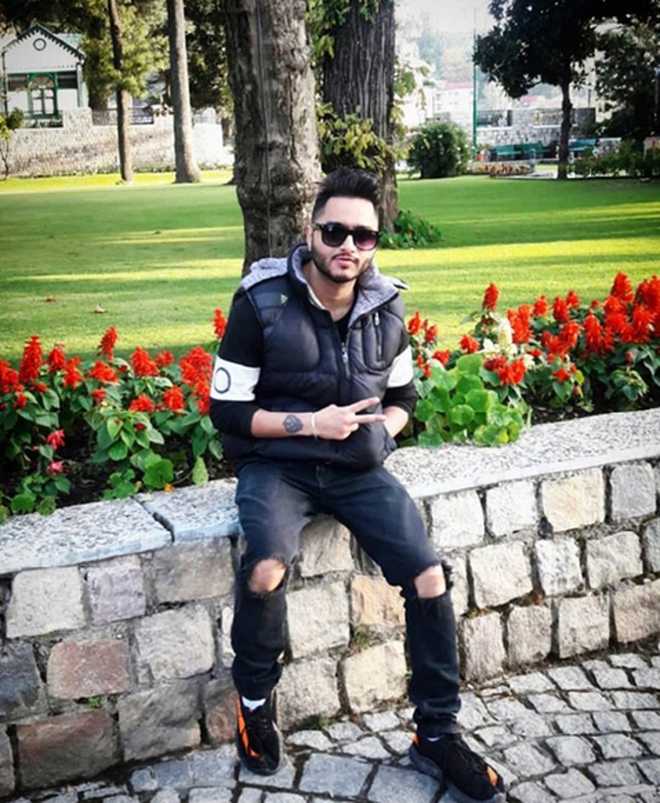 Sheetal
Akashdeep Singh, a singer-rapper-lyricist, who goes by the stage name Akash D, shifted to Mumbai to fulfill his dream back in 2015. This was just after completing a degree in multimedia. He gave lyrics, music and voice for the song Sip Sip in which he also features, besides Guru Bhullar.
The song has been recently taken by Bollywood and filmed on Diljit Dosanjh for the movie Arjun Patiala. Having worked as an assistant for various music directors for past four years sure comes in handy as Akashdeep is ready to produce two singles and one song for a Bollywood movie soon.
My swag
The passion for music is the only swag I want to be known for
Punjabi celeb that I find stylish
Jazzy B. He is the trendsetter for his stylish dressing sense and accessories.
Prized possession
It would be my MacBook as I prefer to make my music and work on it.
Latest gadget addition
My new Fender guitar. I carry it with me all the time for composing songs and practice singing whenever free.
Fit 'n' fine
I always follow healthy diet but sometimes, because of work load, workout gets compromised. But I try to stay in shape one way or the other.
A celeb you want to date
Katrina Kaif
Exotic place you want to take your girlfriend to…
Greece
What turns you off?
Lies
Your strength?
My work, parents and music.
One weakness
I think I am an emotional fool and get manipulated easily.
Dream project…
I would love to work with Rahat Fateh Ali Khan. I can listen to Mere Rashke Qamar innumerable times and still not be bored.
Accessories you love?
For me, a watch and a pair of shades are must to complete the look
Street smart vs brand freak?
I like to buy less but branded stuff. I am really fond of international brands.
Must-haves in wardrobe…
Loose fitted t-shirts, shorts, few formal and traditional attires and shoes in different styles.
One word to describe yourself
A music addict. I have to have something to listen to all the time. Whenever I take a break I turn to the playlist of my favourite songs.
Top News
The scheme to cost additional Rs 44,762 crore
There are about 50 lakh Central Government employees and ove...
Decision comes following two consecutive country-wide raids ...
The process of nominations ends on September 30 with only Sh...