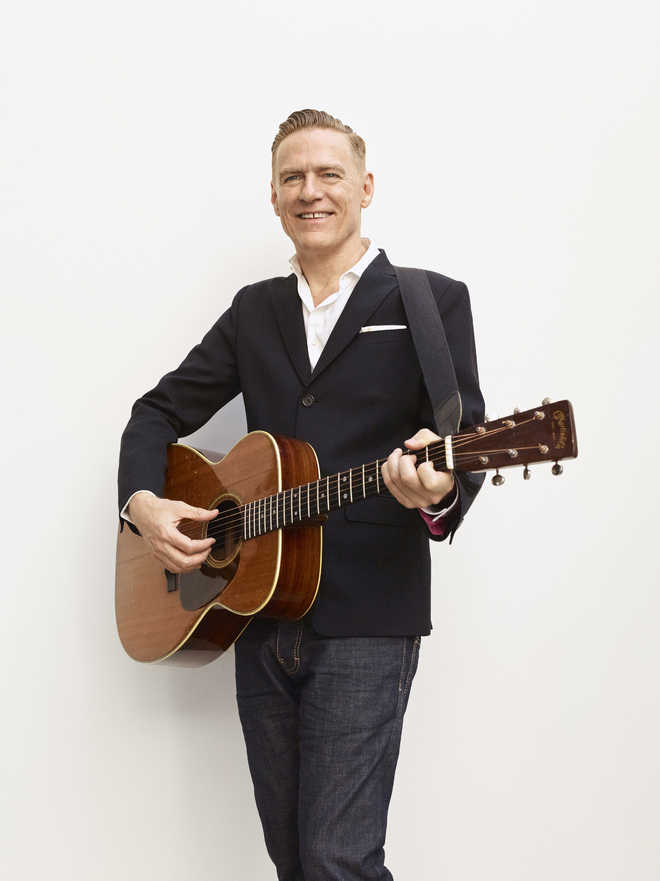 Legendary Canadian singer-songwriter Bryan Adams will light up home-grown arenas on a five-date greatest hits India tour in October 2018 for his 19th concert tour. The gigs are lined up in support of the music veteran's current 21 track compilation, Ultimate, which released in November last year. The tour kicks off with Ahmedabad and wraps up in the capital, New Delhi. Tickets can be purchased on www.bookmyshow.com. Here are excerpts from an interview with him.
Hi Bryan, welcome to India for the fifth time. Since you are already well acquainted with the country, any of the things you are specifically looking forward to doing during your stay this time?
I'm seeing some new cities on this tour. We have a great show in store, our best work. We spent months preparing for this tour; it's a long way from our first tour of India. It's always an adventure when I've been here. On my first trip to India, there were no cars to collect us, so Keith, my guitarist, and I got in a taxi from the airport. Along the way we had to stop because an elephant had gone to sleep in the middle of the road. It's always been an adventure when I've been here. This will be our fifth tour of India, I'm not sure many artistes have done that from the West.
It was in 1989 that you switched to a plant-based diet, what prompted your decision? How has life been after turning a vegan?
It's just my way of life. I know it worked for me. It's all about having the knowledge on a healthier way of living. Eating animals is disgusting and dangerous for long-term good health. Animals are my friends and I don't eat my friends.
Any artistes from India that you really admire?
I'm a great fan of AR Rahman.
You've already toured 53 cities as part of your Ultimate tour, how difficult is it to lead a normal life?
As far as I know there are two kinds of stars - those that seek the limelight and those that don't. I'm one of those that never cared about fame, I just liked making music. That's why I was never bothered living hand-to-mouth, month after month. — Manpriya Singh
Check it out
October 9: Ahmedabad; Sardar Patel Stadium
October 11: Hyderabad, Hitex City
October 12: Mumbai, Jio Gardens
October 13: Bengaluru, Ozone Urbana
October 14: New Delhi, Leisure Valley Open Ground
Top News
Platina bike Amritpal used to escape from gurdwara mounted o...
Several pictures of Amritpal Singh in different attires rele...
Temblor's epicentre was in west Delhi, at 5 km depth