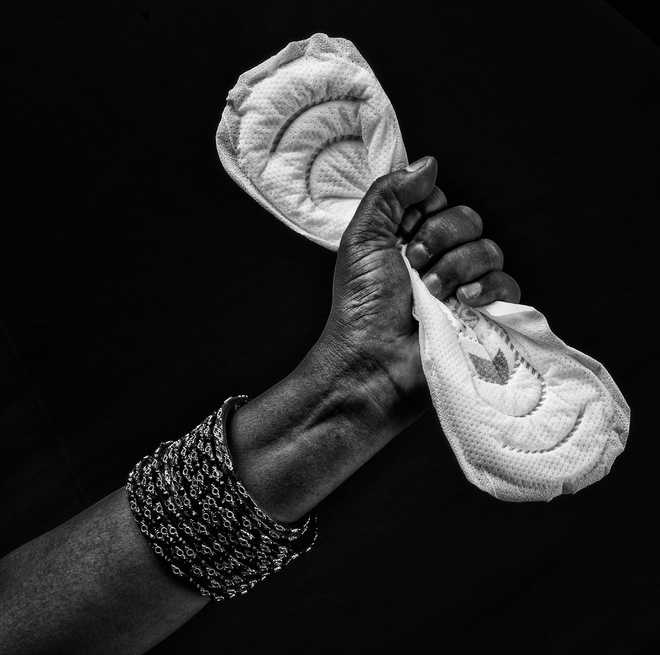 Naina Mishra
In a bid to change the sinful discourse of menstruation, Delhi-based photographer Niraj Gera ventured into the remote areas of Bihar, slums of Delhi and even travelled to Nepal to decipher the menstruation crisis created by our society at large.
It took an excursion of six months for Gera to finish off the photo series titled as Sacred Stains, which is based on the theme, menstrual hygiene. This series has 35 photographs and each photograph sheds light on the dark, discreet and less known corners of menstrual hygiene.
Gera faced a fair share of challenges. Getting women on board for the display of this issue in photographs was not easy. He shares, "There were many well-educated girls who despite being comfortable with the idea of being photographed denied associating themselves with this kind of an issue."
Gera adds, "There is a custom of 'menstrual hut' in Nepal in which whenever a girl is having her periods, she has to stay in a house meant for animals as she is considered impure. I also happen to know that many girls have died because of snake bites."
"In Bihar, I had stayed 4-5 days at Laxminiya village in Sapul district. As I tried to interact with women, I learnt that they refrained from interacting with men. There is a belief that if the shadow of a man falls on a woman, then the woman has to rinse herself in the river Ganga to regain purity. Women do not use sanitary napkins, rather were found using undergarments layered with ashes, sawdust, hay and sand. This is even recycled by washing over and over again," shared Gera.
The photographs are elucidated with captions, voicing out the variable impressions pertaining to menstruation, including the strength of family required for a woman, the frightful first sight of bleeding that an adolescent girl encounters, the shame of stain on dress a woman has to deal with, the prohibition from entering inside the temples, period pain and work pressure of a working woman and so on.
Besides the photo series, Gera has also signed a petition on change.org and has urged the government to make sanitary napkins free for women hailing from the Below Poverty Line.
In the petition, he wrote: "Twelve-year-old Bholi's uterus was removed because she had contracted a reproductive tract infection. Bholi hails from a small village in Madhya Pradesh and represents a large population of Indian women who suffer at the hands of illiteracy. Just like Bholi, millions of women in India fall prey to low standards of sanitation and menstrual hygiene."