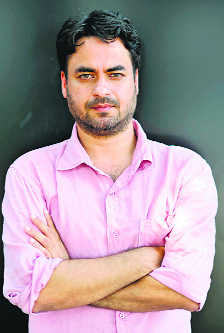 Jasmine Singh
At present, and not for the first time, a lot of voices are clamouring at the door of FTII (Film and Television Institute of India), Pune. Some asking for a change, some wanting to see a better replacement, all this while young celebrities like Ranbir Kapoor join in with his inputs.
Amidst this entire hullabaloo, alumni of the institute don't mind taking a stroll down the memory lane, peeking through the windows of their old classes, sharing a hot cup of tea with sometimes soggy biscuits and they talk about their most memorable moments.
Owe it all
On the first day at FTII, Mithun Charaborthy locked me in my room because I offered him alcohol. This act offended him because he was my senior. I reached the lectures late that day. I apologised to him later and there after we became really good friends. I went back to the place again, when I was shooting for Zubedia with Kareena Kapoor and director Shyam Benegal, it really touched me, as I felt I owed so much to the place. - Shakti Kapoor
Tall secrets
Every minute was a moment to remember at FTII, but I can share two of the most memorable ones.
• I was the last student to walk into the first day of my class. By mistake someone had got my name wrong, as Kabir Bedi. So, they were expecting a six feet tall man. When I entered the class, they couldn't believe when I said, I was Rakesh Bedi. Some even asked me, weren't you six feet tall?
• In another incident, their was a rich student in the sound department of the institute who owned a bike, which was a big thing for us. But we, students of acting department didn't have any bike. The girls from our department would take a ride on his bike that left us red with jealously. So once we took his bike in threw it in the swimming pool at the institute. The boy frantically looked for his bike, and later the guard told that he sees a lot of oil in the swimming pool! Can you beat it, we never got caught for this, not till date, none knew who did this. — Rakesh Bedi
•
Momentous change
The first day when I stood outside the gate with the board on it which read Film Institute of India, I can remember I had this feeling that now nothing will be the same and that something inside me. The way I look at things or at the world at large is going to change. I was totally right about this feeling because when I came out of the gate after three years, I wasn't that man anymore. A moment of coming and leaving the institute is something that is still etched in my memory. - Vidhu Vinod Chopra
Total rewind
I have two amazing incidents to share-
* Back in 1970, while we were sitting in one of our improvisation classes, one of our ex student came to the class with a mysterious looking lanky fellow, who was wearing dark shades. We all kept looking at this man, something him about was a mystery. After the class, we took him to the canteen and that's when I asked this lanky fellow, what do you do? He said he acts. I asked him what is he doing currently and he said that he has just comeback from the shooting of Reshma Aur Shera film. We all noticed this man's baritone voice. I asked his name again and he said it's Amitabh Bachchan. And the ex student who introduced us to him was Jaya Bhaduri. So, this is how, at FTII I was introduced to the star of the millennium.
* I believe history repeats itself. My father had worked with Mehboob Khan and was a quiet a name. He was known for his baritone, I have got this trait from him. Mehboob Studios at that time was installing sound recording machines, and my father was asked to say something in the machine to check whether the machines were of any good. Later at FTII, I was also asked to do a voice check while they were installing new machines. For me it is a moment I thought was a total rewind of the past! - Raza Murad
Surround effect
I am basically from NSD, but a special course we were sent to FTII for two batches. So, the six months that I have spent there, I believe, are memorable because they took me under the skin of film as a media. I remember watching at least four films a day. And the best part was that I was surrounded by cinema all the time. - Satish Kaushik
Holi celebrations
The most memorable time has to be the Holi celebrations which was start an evening in advance. First, we would have a classic music screening of old songs, followed by an after party that would go till late in the night stretching to the next day of Holi. And Holi party was grand affair with the entire fraternity coming, students and teachers coming together to celebrate. - Anshul Chobey, DOP (director of Photography)
Giving back
My most memorable time after I graduated from FTII in 2005 when I was invited by Mani Kaul to assist in a long workshop with the students of direction. It was one and a half month long workshop. The way Mani Kaul brought out the students personality by making them look at life and art as indeed a relieving experience for me. Finally, all the gaps were filled, and found this one to be a teaching graduating exercise. - Gurvinder Singh
Top News
On Wednesday night, the protesters clash with security perso...
According to the dossier, Brar arrived in Canada on August 1...
Nijjar, chief of the Khalistan Tiger Force, was shot dead by...
With this success, Indian shooters have so far won 4 gold, 4...