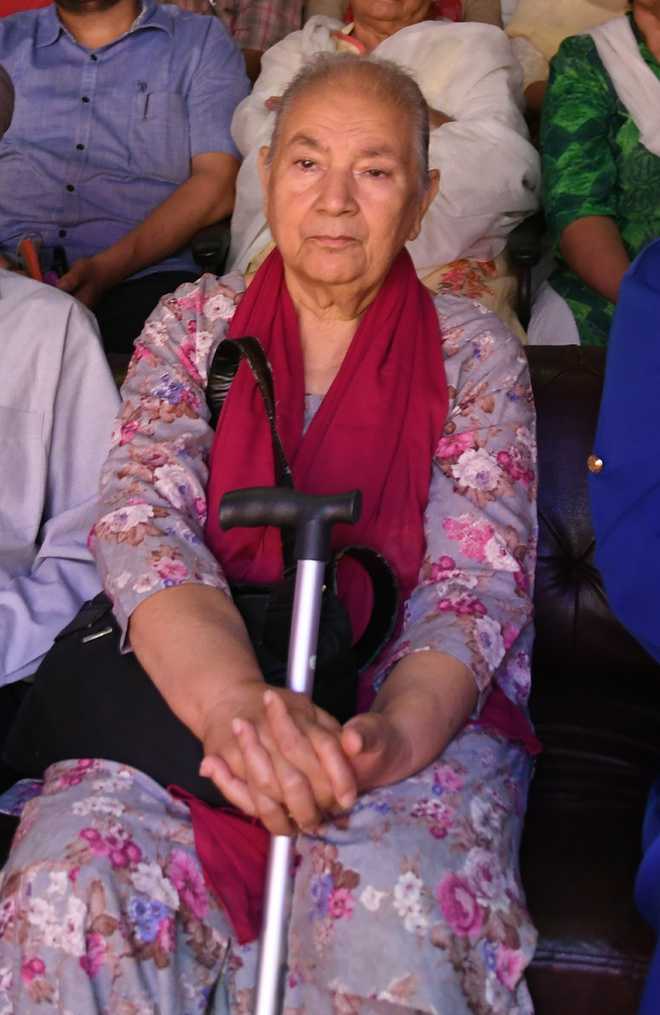 SD Sharma
Asaan tan joban rutte marna
Joban rutte jo bhi marda, Phull baney jaan tara
Joban rutte ashiq marde jaan koi karmawala' – Shiv Batalvi
The intuition about premonition of death as articulated by legendary Punjabi poet Shiv Kumar Batalvi in his poem proved to be his requiem which seemingly shaped his sensibilities of an anguished psyche. Hailed as the John Keats of Punjabi poetry, Batalvi gave Punjabi poetry a new dimension. But sadly destiny had willed it otherwise and the iconic poetic genius left for heavenly abode at the young age of 36 when he was at the zenith of popularity and creative excellence.
But a poet like Batalvi never dies. He lives in the hearts of his admirers and poetry lovers. The youngest ever recipient of coveted national honour of Sahitya Akademi for his epic, Loona, Batalvi had about 10 publications to his credit besides several articles some of which later was published by his wife Aruna Batalvi.
The extended family of Batalvi now lives in Calgary, Canada. Shy and soft spoken life partner Aruna Batalvi (74) was in Chandigarh and Life+Style talked to her about the legend at a musical tribute function ahead of his 45th death anniversary, which was organized by S-4 Trust and Punjab Arts Council.
Made for each other
The arranged marriage of Shiv Batalvi and Aruna was solemnized on February 5,1967 at Aruna's village Chiri Mangyal. The family and friendly sources reveal that while their parents were known to each other, Shiv happened to propose to Aruna for marriage. Shiv was so enamoured by Aruna that he used to describe her sucha moti. He used to affectionately call her Arun.
Loving husband and doting father
"It was certainly a matter of pride for me as one and all eulogized Shiv as a poet of eminence. But at home he was a devout and caring husband and a doting father. He loved me and the children with such honesty that I never had the slightest doubt over his sincerity.
He used to hold our son Vicky (Dr Meharban) when he had fever in his arms throughout the night, without sleeping for a moment," says Aruna.
Good and bad times
Destiny had willed it otherwise. After Shiv returned from his England tour in 1972 affected by liver cirrhosis, it put us in a financial crisis. Having exhausted my resources and support from the relatives, we had no alternative except for taking Shiv to my maternal village where he breathed his last in the intervening night of 6th and 7th May, 1973.
Resurrection of family
I was dejected but Shiv came to my rescue from the Heavens. Giani Zail Singh ji, and officers of Departments of Punjabi University, Bhasha Vibhag and others to whom I owe my gratitude for the moral support they gave me.
Promise honoured.
Normally Shiv used to scribble whatever he wished to confide in me. Once he wrote on a notebook of Vicky that despite best efforts he could not attain respectable education and sought my promise to educate both Vicky and our daughter Puja. I made concerted efforts to fulfill my promise. And today both are holding doctoral degrees and settled abroad. Shiv had been and still my inspiration.
Gratitude & grouse
It is indeed gratifying for a wife to relish that even after 45 years of her husband's demise he lives in the hearts of admirers who honour him and his relatives so frequently at state-level functions. It is an irony to note that sometimes some fictitious persons grab the honours meant for Shiv's family.
We are indebted to the successive governments for building and now maintaining the Shiv Batalvi Memorial Auditorium at Batala.