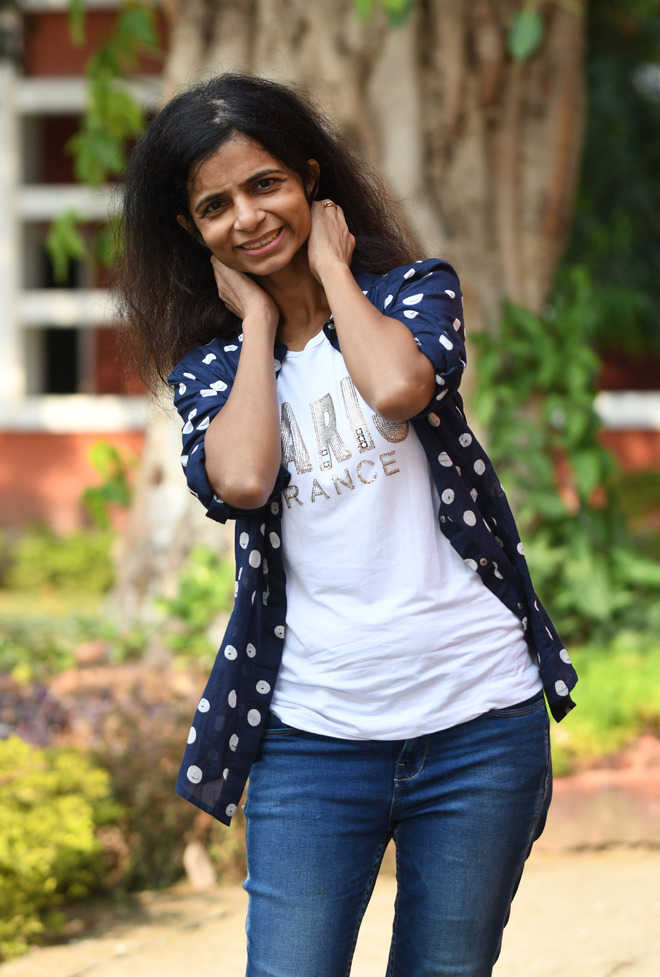 Mona
Twitter is the current chauraha where people gather to chit-chat... opines Ulka Mayur, a director, performer, storyteller and a fresh stand-up comedian. That she holds a PhD in British and Commonwealth English Literature, and is a trained kathak dancer, adds more feathers to her hat.
Clear take
As she brings along Cast Off All Shame — her solo performance, which brings women Bhakti poets to the present day – to the Chandigarh Literature Festival 2019, she clears her stand, "I am not against anybody, it's together that we change the world." If we thought talking about body-shaming was a huge thing, women Bhakti poets have done that back in the 13th and 14th centuries.
Suddenly talking about periods is such a trend, how Ulka treats it is different, "Ensuring your daughter doesn't have to face the taboo is the way forward."
Learn to respect
Male gaze comes as a theme in Cast Off All Shame and she mentions how Avvaiyar, a Tamil Bhakti poet, wrote a piece about a beautiful girl who asked for a boon — she wanted to look ugly to avoid male gaze! "So, we must teach our sons how to respect girls," says this mother of two boys. What she picks up from Avvaiyar is to embrace and celebrate even the flaws in you.
Stories to tell
Ulka taught for around 10 years before the performer in her decided to break free. So was born theatre and her latest — stand-up act. "I did perform as a kathak dancer, but felt I had more stories to tell and so needed more mediums than one." Her other plays include I, Cloud, a political comedy in the form of a futuristic thriller and Tik Tak Tales, which is geared towards children.
Comic line
Currently she is busy improving her comic act. "I recently gave my first performance. I am enthused by the response." Unlike Cast Off All Shame, which is too serious going by its name, she has titled her comic act aptly – Stick around, I may need someone to blame, taking the phrase from Oscar Wilde. Past and present merge in her acts, "It's from the past we take and then make the right noise for a better future."
Relatable theme
While she talks of women and their issues, she tries not to alienate men. "I find it a victory that one particular performance of Cast Off All Shame, which was for all men in the Army, won a splendid feedback. They felt vulnerable and found the theme relatable; that's how we all work towards the same aim... to love and respect everyone — man, woman and child."
mona@tribunemail.com