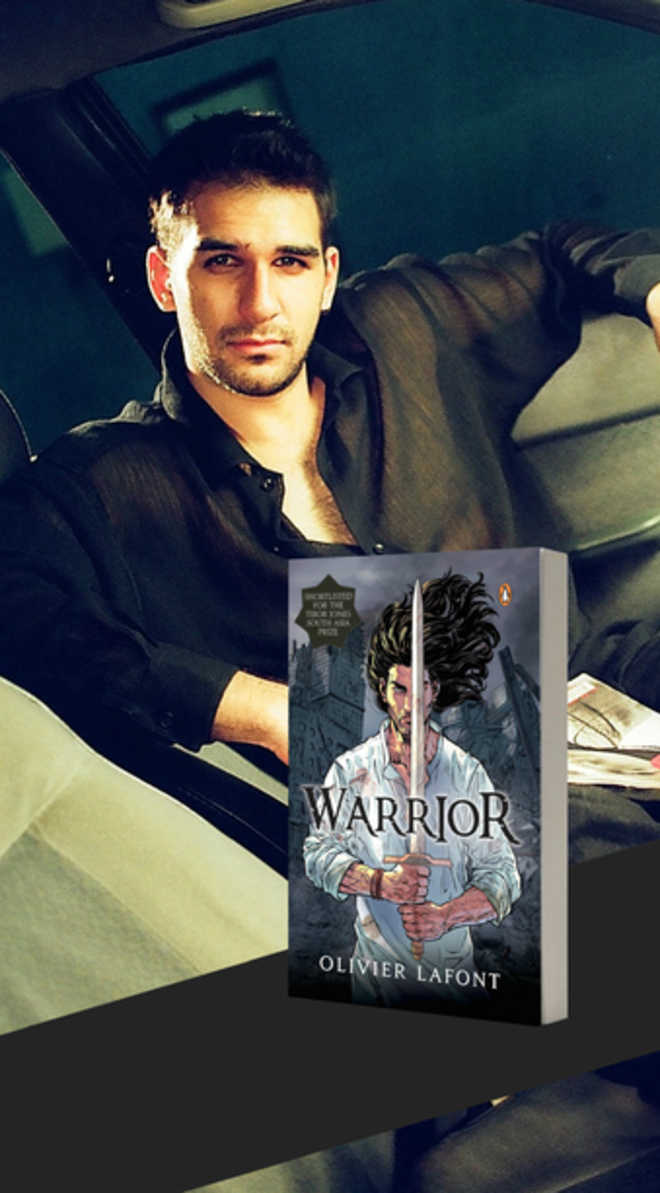 Somya Abrol

Actors are to lend life to others' imagination. Often, in fact, they're accused of not having one of their own. We're not referring to you, Aamir Khan; calm down! There comes along one in many, however, who'd gladly be taking on both responsibilities. Actor Olivier Lafont is one such man, as he proves with his recently launched book, Warrior.
While most actors who have gone the literary way wait for a pinnacle in their career to be able to indulge in an autobiography, Lafont decided to free the reins of his imagination quite early on. If you still can't place where you've seen him, think Bollywood's 3 Idiots, Guzaarish or Ishkq in Paris. Towards the West, you'd find Lafont playing characters in Bollywood Hero and the more recent, Baby Sellers, a socially sensitive film on child-trafficking.
Making the unnatural shift from acting to writing, however, was something Lafont had anticipated for himself. "It's not as much a shift for me as it is a natural progression. I had loved writing even as a child, and I'd come to Mumbai to write a feature film, originally," says Lafont.
About the book, a mythological fiction, Lafont says, "The book is about son of Shiva, Saam; the story pans over three days, the first day being the beginning of the end of the world as we know it. Being the son of Shiva, Saam has the greatest powers of them all, but he's living a very average life in modern-day India, in Mumbai, having given up all his divine powers. Though he's reluctant to confront his father, he can't see his world collapsing into chaos."
The actor-writer moved to India, Delhi, from France at the age of seven, thanks to dad's art historian job. "My father was studying French history, for which we ended up in Delhi. I joined the American School in Delhi and later moved to the US to complete my Bachelors in English Literature from Colgate University. During my time in Delhi, I put my mental faculties to use by learning as much Hindi as I could. My interest in Indian mythology also grew because of my father's intrigue towards Greek and Roman mythology. Growing up in India, I read my share of Amarchitrakatha Comics and took to Mahabharata immediately after reading it; the Indian scripture helped me no-end while shaping Saam's character."
Ask him why Indian writers have suddenly taken to mythological fiction ever since Amish Tripathi's Shiva trilogy, and he says, "I think the interest in Indian mythology has just been renewed by such fiction stories, which is why everyone is taking so kindly to it. It also has to do with the social media. It's easy to make a subject spread like wild fire now. For kids too, we've had fictitious cartoons and movies like Harry Potter, Lord of The Rings, X-Men and the likes. These fantastical stories, for them, are now falling in the same bracket as mythological fiction."
Any plans to turn the novel into a script? "When I was writing the book, it was running like a script in my head. So, yes! I'd love to see it turning into a movie."
somya@tribunemail.com