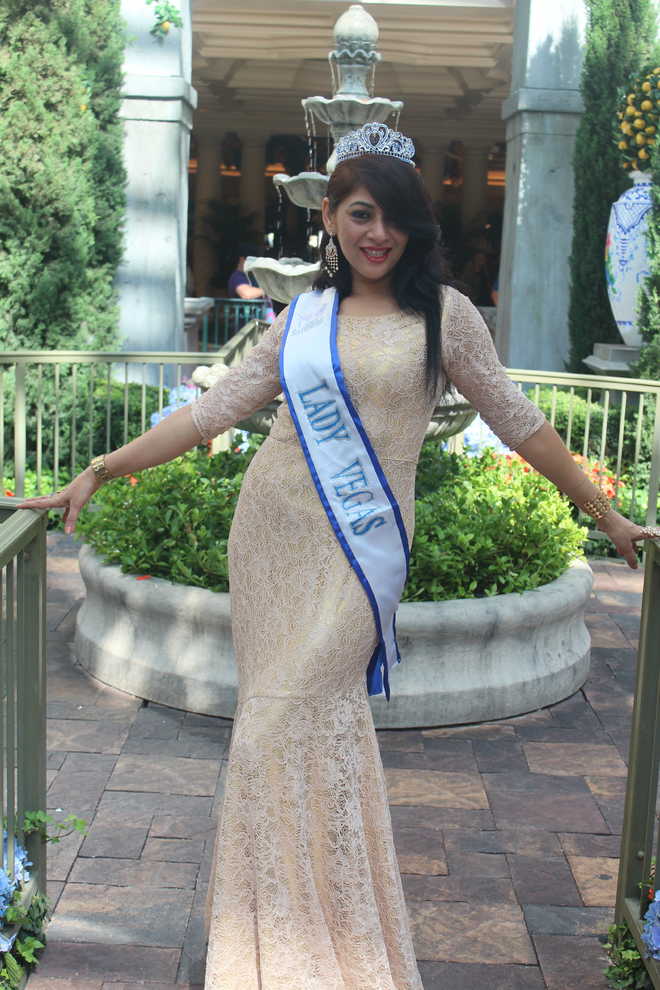 Jasmine Singh
Dr Ajayita Chanana, yoga practioner and an Ayurveda expert, believes in the concept of sustained beauty. A faith that helped her win the title of Lady Vegas 2017 in August this year.
"Lady Vegas is a pageant that has been taking place in the US, Las Vegas for the last 5-7 years. And this is for the first time that any Indian has won the crown," she adds with a radiating smile.
Dr Ajayita had filled a form in India, attaching her profile, answering all the questions. Later on she was short-listed for an interview on the Skype, which took her to the final round. 'This was an open competition, 16 contestants from all across the globe participated in the competition and when they announced that, 'the crown goes to India' I felt excited and proud," she adds.
A practising yoga and Ayurveda expert in Chandigarh Dr Ajayita believes that beauty is an achievable goal. "I did not have to starve myself or go through any kind of rigorous training. I had the benefits of yoga and Ayurveda to fall back on, which was more than enough," adds she. An ex- Miss Queen Chandigarh 20 17, this doctor doesn't have any tough tips for the aspiring models. She smiles, "Just follow a regimented and disciplined lifestyle which includes both yoga and Ayurveda, and you will see the difference. If you are doing this, you do not have to take to any artificial products or means to enhance your beauty," shares the pretty woman.
Top News
The CBI has registered an FIR in connection with alleged irr...
Says CBI raid reward for good performance
Punjab ministers Harjot Bains and Chetan Jouramajra also sla...
5 kidnappers arrested; wanted to sell the child for Rs 50,00...
Hails Goa for becoming the first 'Har Ghar Jal' certified st...