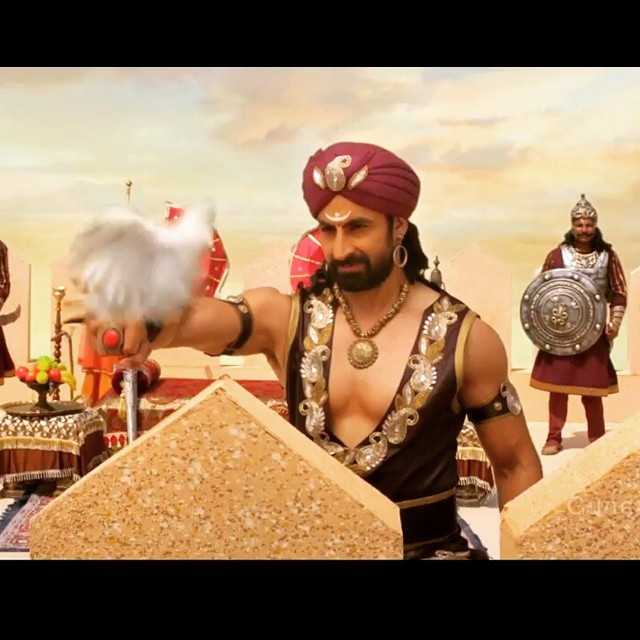 Manpriya Singh
while we've seen Harbhajan Singh in a super short and equally sweet cameo in Gippy Grewal-starrer Bhajji in Problem, imagining him make a debut down South with the film named Dikkiloona gets a little challenging. Partly because it's difficult to picture a Punjabi boy in a Southern film as it is and when that happens to be that of a turbaned cricketer, it's pertinent to take a look at the cross-cultural exchange of artistes and importantly their experience. Well, if someone as quintessential South Indian as Prabhas can lip sync to a Punjabi song in Saaho, can fly down to Chandigarh, and say Sohni Kudi, Harbhajan Singh can surely take an aim or two at the industry.
"But there are several reasons for Tamil or Telugu actors not being seen in Pollywood, while the reverse is a common phenomenon," opines Mehreen Pirzada even as she is shooting in Hyderabad for a South Indian film. "Party because Punjabi industry is comparatively new while Telugu and Tamil industries or other regional industries are relatively bigger in scale," observes this Punjabi kudi, last seen in DSP Dev apart from films like Krishna Gaadi Veera Prema Gaadha, and Nenjil Thunivirundhal.
Language bar? Not at all
As any Punjabi battling English or sometimes even Hindi, will tell you, doesn't spitting dialogues in a new language get challenging? Who better to tell us than Vikramjeet Virk, who will next be seen in a Dharma Productions and Netflix Original Drive, also starring Sushant Singh Rajput.
Having worked in as many as four different language films, namely Hindi, Telugu, Malayalam, and of course Punjabi, even for the first time around it wasn't a cake walk.
"My first time in other language was for a Malayalam film, Casanovva, and it was difficult, but somehow 'maine ratte laga liye' and then with time and experience it gets easier. Now, I can do a film in any language easily." Mehreen recalls, "I debuted with the Telugu film, learnt the language on the sets, picked up dialogues, dubbed for myself, didn't have a dialogue coach or anything. Because acting is all about emotions, tears, joy, and they have a universal language."
Getting it right
For anyone, who has seen city girl Wamiqa Gabbi in Punjabi films like Dil Diyan Gallan or Nikka Zaildar2, or even female-centric films like Godha, won't believe she would have cried on the sets. But she did. She recalls laughingly, "My first was a Tamil film with Dhanush's elder brother Selvaraghavan and everybody had told me that he is a perfectionist. My first day, first dialogue, I didn't get it right and I ended up crying and calling my father." His motivational words worked. "I feel that the industry has put more faith in me than even Pollywood." Now, she makes it a point to spend two to three hours a night, with the help of an assistant director, cramming the dialogues, understanding their meaning.
The reverse trend
While we've lost count of North Indian actresses who have worked in Tamil and Telugu films, South Indian actors making a reverse trip up North into Pollywood is a rare phenomenon. "That's simply because Telugu and Tamil industry is as big if not bigger than Bollywood. Their reach, budget, everything is huge," adds Virk. But as far as popularity is concerned, things are literally looking up. Says Mehreen while telling us if any of the North Indian actors command a following among her cast and crew down South, "Diljit Dosanjh is really popular, so is Gippy Grewal and now increasingly Ammy Virk as well." And from there she also goes onto name Jatt and Juliet that have even had remakes in other languages.