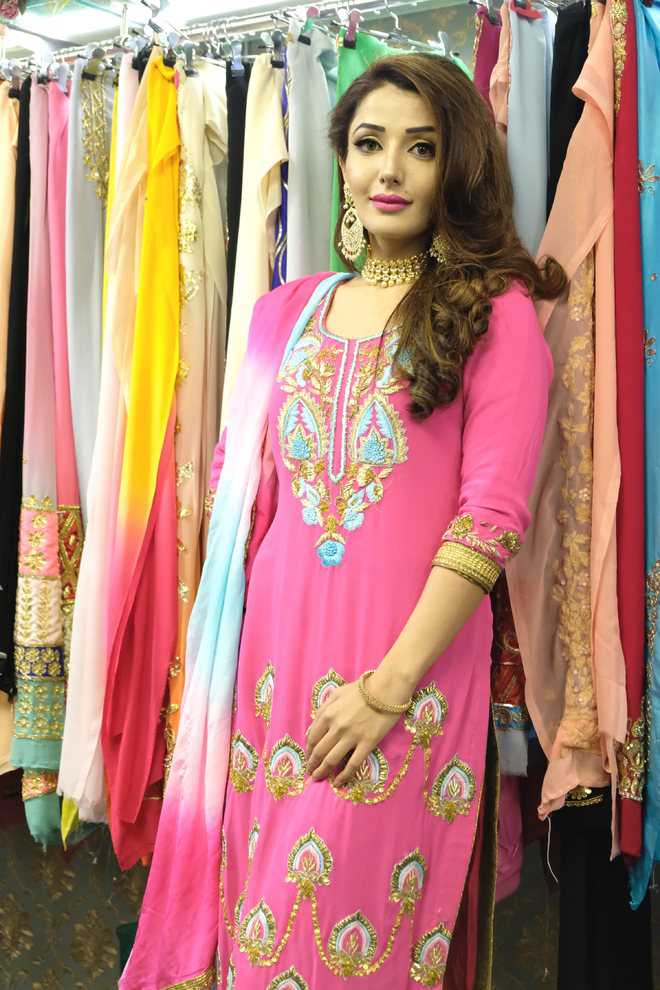 Jasmine Singh
Cleanliness—this is actress Sonia Mann's pet word for now. This brand ambassador for Swachh Bharat Abhiyan, Amritsar Chapter, would want to see the holy city as one of the cleanest cities in the country, and for this she has her plans in place.
"Social media can play a big role in this, I would want to see a FB page or a portal where people of Amritsar should post pictures of people defecating in open or littering. Other than this, these people should also be fined," adds the actress, who will now be educating people about keeping the city clean and how it can prove beneficial for everyone.
Sonia owes her selection to her father, Baldev Singh Mann, a communist leader. "My father has always stood up for the right thing, I have picked these values and morals from him, which is why I am so aware about our society," adds Sonia sounding like a seasoned brand ambassador.
At the work front, Sonia is also busy with many projects, Hindi and Punjabi both, but she wants us to talk about her recent children's film opposite Hrithik Roshan. "Shooting with Hrithik Roshan for fashion designer Vikram Phadnis's film was an experience of a lifetime. Hrithik reprised his Krrish role for the movie."
Sonia would soon be seen in director Amitoj Mann's Mirza Sahiban. "I am also working in a Bollywood project, but I can't talk about it as of now."
Sonia has worked in various Punjabi movie projects but not many would know that the actress from Amritsar has also worked in Bollywood movie Kahin Hai Mera Pyar, starring Jackie Shroff and Abhishek Bachchan. She also worked in Manoj Nigli's Hollywood movie, Vide.
Sonia has also become the brand ambassador for a clothing brand called Dhaagey Creations by Nimrat. Looks like Sonia will be representing many things. "I think everybody should be confident and presentable in whatever they are wearing, whether it is branded or non-branded."