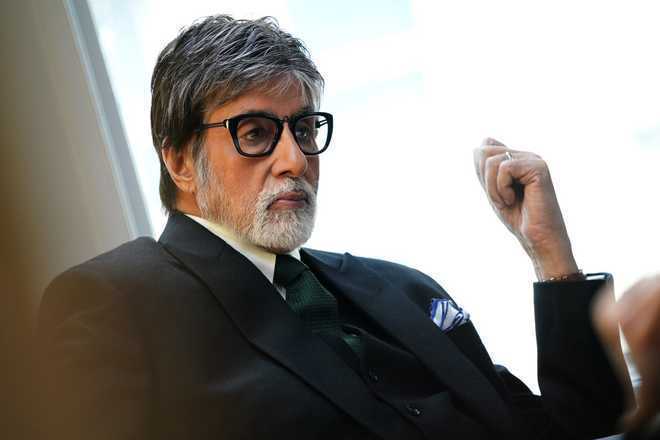 Mumbai, August 19
For eight years Amitabh Bachchan did not know that he was suffering from tuberculosis and said he did not mind calling himself a tuberculosis survivor.
Amitabh was at NDTV's Swasth India launch and was speaking to Dr Harsh Vardhan urging him to spread awareness about regular check-ups to facilitate early diagnosis.
"I keep quoting my personal example all the time and try and propagate the idea of getting you detected. I don't mind saying this publicly that I am a tuberculosis survivor, hepatitis B survivor... Bad blood infusion went in and 75 per cent of my liver is gone but because I was able to detect it even after 20 years, I am surviving on 25 per cent," he said.
The 76-year-old star, who has been associated with various health campaigns like polio, hepatitis B, tuberculosis and diabetes, urged people to get tested and diagnosed. "Then there is a cure. Even with tuberculosis. I did not know for almost eight years that I was suffering from tuberculosis. If you are not willing to get yourself tested then you would never find out and there's never going to be a cure for it," he said. IANS
Top News
Congress sinks to all-time low in Gujarat; Arvind Kejriwal-h...
Final Tally: Congress 40 | BJP 25 | Independent 3
Had earlier called all state MLAs to Chandigarh for strategy...
Congress wins 40 seats in 68-member House
BJP workers dance in joy as the saffron camp goes into a fes...