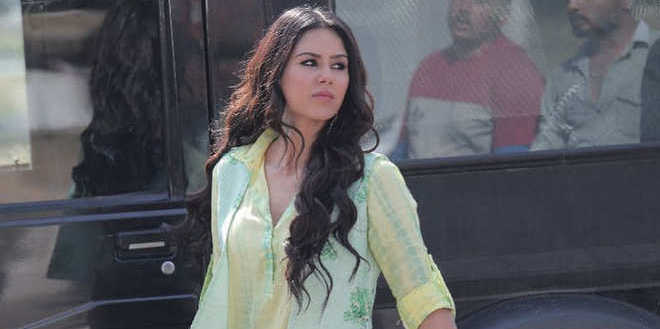 Manpriya Singh
While it'll be a long while before we attempt a remake on the lines of 'The Sisterhood of the Traveling Pants' or let's say 'Four More Shots' in Pollywood, given the past few months of the year it's more of a passing thought rather than a ridiculous one. Back in 2017, there was a Needhi Singh, starring Kulraj Randhawa, and a Hard Kaur, starring Deana Uppal, but they were one-off cases, a social commentary on gender biases or always the 'woman-centric' films rather than mainstream entertainers.
Changing contours
And as for putting forth women perspective, the producers would rather take us to a boys hostel, where the fun and comedy can unfurl! Says Gurleen Chopra, Indian actress and model and who starred in Ik Kudi Punjab Di, released back in 2010. "That was a film essentially addressing gender stereotypes of our society. If a boy can wed a girl and take her to his house, then why can't a girl bring a boy to her house after marriage?" However, the benchmark for any venture remains the box-office.
"As more and more such films start doing well, they'll start getting made. Things are definitely changing," she adds, citing from a personal example of her forthcoming projects Gurmukh and Parindey, due for release next year. "In fact, in one of them I play a lawyer." And not the kind of lawyer we saw Sonam Kapoor essay in Veere Di Wedding. She laughs, "The Sunny Deol kind of lawyer in Damini."
Strong lady
It was only last year during the promotions of Carry on Jatta 2 that Sonam Bajwa said how one, just one good film is all it's going to take to turn things around. Ironically, she figures in two of the liberating dramas centered on woman perspectives. Released in February this year, Guddiyan Patole, a story of two NRI sisters coming home to their maternal grandmother, was a welcome change from the heroes chasing girls or fighting goons. Coming up is Ardab Mutiyaran, where Sonam Bajwa is pitted as the hero or rather the heroine, the baseball-wielding lady who comes across as the one driving the film on her not-so-slender shoulders. She carries a baseball bat, she'll spit in your tea if asked to make one, in the middle of her favourite TV show, as a protest against the messed up gender roles!
Woman's world
Sargun Mehta-starrer Surkhi Bindi not just released this year, but was also received well. It is essentially the story of a girl who wants to marry someone rich, live well, preferably on foreign shores and pursue her passion of being a make-up artist. Just three years into the Punjabi film industry, Simi Chahal talks of the variety of roles she has essayed. "It also depends on the makers, but things are definitely changing. Guddiyan Patole, riding on Sonam's shoulders is a definite example of that," she said just before the release of Chal Mere Putt.
Women scriptwriters and producers in the field are another driving force behind women perspectives. But if it's about gender equality, then, points out Anjali Khurana, screenwriter and lyricist, who has written films like Munda Faridkotia, "I look forward to witnessing a day when the leading lady isn't as young and glamorous while the film goes housefull." Though it's going to take a lot many years, a great script and an even greater director to achieve that, but, again, it's no more a wild thought. She adds, "This recent development where the heroine is the hero is a great start though." manpriya@tribunemail.com