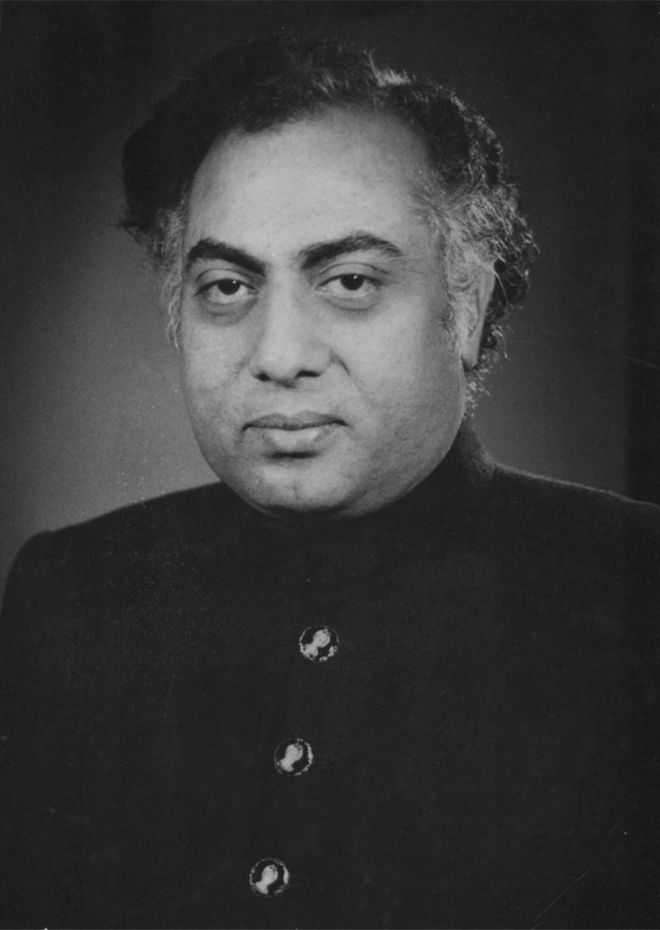 Triveni Sangeet Sabha in association with Government Of Punjab, Department of Cultural Affairs, Chandigarh Administration, Sangeet Natak Akademi, New Delhi, and Chandigarh Sangeet Natak Akademi will pay homage to late Ustad Munawar Ali Khan of the Kasur Patiala Gharana.
An audio-visual presentation on late Ustad Munawar Ali Khan Sahib will be given by Niharika Popli.
Ustad Munawar Ali Khan was born in 1930 in Lahore. He was the son of the legendry maestro Padmabhushan Ustad Bade Ghulam Ali Khan. Munavar Ali Khan trained under his father and his uncle Ustad Barkat Ali Khan. Munawar Ali Khan had a full-throated, powerful voice with open aakar, which adapted itself to different styles of Bandishes like Khayal, Thumri, Dadra etc.
Munawar Ali Khan was a top-grade artist at All-India Radio. He joined Bharatiya Kala Kendra in Delhi as a music guru. He has several discs to his credit both in India and abroad. He also sang for a Bengali film "Jaijawanti" (1971) with Sandhya Mukherjee. Munawar Ali Khan created many Khyals Thumris Geets and Ghazals. He also created a new raga named Malini Basant.
He taught many students including his son Raza Ali Khan; his nephews Mazhar Ali Khan, Jawaad Ali Khan, Naqi Ali Khan; Ajoy Chakraborty, Primila Puri, Sanjukta Ghosh, Sangeeta Bandyopadhyay, Sajjad Ali, Adnan Salem and Kumar Mukherjee. Tragically, Munawar Ali Khan Sahib died at the peak of his career, at the age of 59 in Kolkata on 13th October 1989.
On at Tagore Theatre on March 17, 6pm onwards
Top News
Aviation Ministry had imposed lower and upper limits on dome...
Tejashwi Yadav is deputy CM
New CJI will have a brief tenure of less than three months
A bench of Justices Surya Kant and J B Pardiwala also extend...
After dedicating to the nation the Rs 900 crore-second gener...