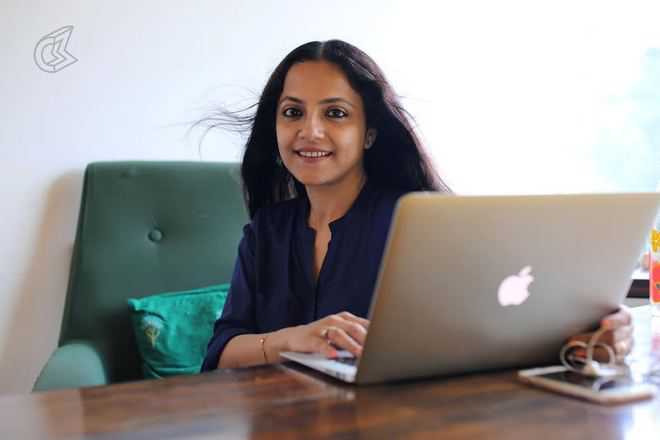 Amarjot Kaur
The question of gender equality, especially in young and urban spaces of India that boast of a progressive ideology, is often met with a creased brow each time the topic of menstrual leave pops up. But the folks at a digital media firm Culture Machine, founded in 2013, stood by what they preach about woman empowerment on one of their YouTube channels, Blush.
Tending to the occupational hazards of a working woman that don't just swing between office and home; Culture Machine took into account 'that day of the month', offering its woman employees the FOP (first day of the period) leave. It has, thereby, become the first Indian digital company to include menstrual leave in its leave policy.
Posted two days ago, Blush's video titled First Day of Period Leave #FOPLeave garnered 41, 854 likes (until 4pm on Wednesday). The video features women employees at Culture Machine who talk about their struggle with periods and reflect on the callous attitude of most employers on the issue. They are obviously ecstatic about the move made by their firm.
Breaking taboos
Devleena S Majumder, 41, the president of human resource at Culture Machine, tells us that the idea behind the move was to break the taboo associated with periods. Mark her words in red, as she continues, "Thirty-five per cent of the workforce at the organisation comprises women who are between the age group of 27 to 29. We talk so much about women empowerment, breaking the stereotypes and changing norms on our YouTube channels, and I considered it hypocritical on our part to not allow women a menstrual leave."
But then, there is also a provision for sick leave. Would that not suffice? "Not at all. Why should menstruation be associated with being sick? It's a biological state that every adult female goes through every month—they are not sick. You can't possibly associate falling sick with periods—they are but a part of every woman's natural body functioning," Majumder replies.
While informing us on how the leave policy functions and reactions from the men folk at the workplace, Majumder explains that the online leave marking system has a category called FOP leave, which is optional. She adds, "Women often feel awkward discussing their menstrual situation with male bosses, so the online system cuts that out. However, the men at Culture Machine were extremely supportive of the move."
It began in Japan
However, when asked if menstrual leave would affect the productivity, Majumder laughs it off while telling about how the concept of menstrual leave started in Japan in the early 20th century. "In the 1920s, Japanese labour unions started to demand leave (seiri kyuka) for their female workers. In 1947, a law was brought into force by the Japanese Labour Standards that allowed menstruating women to take days off work. Also, these days most companies work in digital spaces, so one can always work from home if they are up for working but don't want to get out of their sacks!"
---
Global phenomena
Nike included menstrual leave in their Code of Conduct in 2007, implemented around the globe wherever they operate. Nike obliges the business partners to follow the code principles by signing a Memorandum of Understanding.
Australian Manufacturing Workers Union (AMWU) started a campaign for menstrual leave for female employees at Toyota. The union asked for 12 paid days of menstrual leave for a woman per year.
In Indonesia, under the Labor Act of 1948, women have a right to two days of menstrual leave per month.
In South Korea, not only are female employees entitled to menstrual leave according to the Article 71 of the Labour Standards Law, but they are also ensured additional pay if they do not take the menstrual leave that they are entitled to.
In Taiwan, the Act of Gender Equality in Employment gives women three days of "menstrual leave" per year, which is not calculated towards the 30 days of "common sick leave".
Top News
Lhonak lake breaches banks after cloudburst, triggering mass...
About unifying the Armed Forces: A theatre command entails h...
Third party leader to be arrested | BJP says Kejriwal 'real ...
Slams arbitrary exercise of powers under PMLA