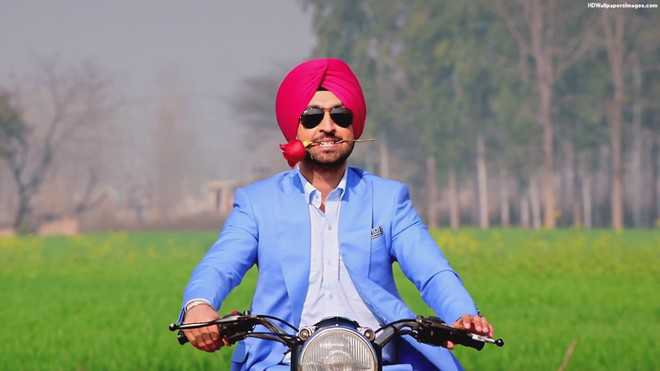 Jasmine Singh
Maybe you can relate to this…your friend invites you to a dinner party, promising exotic food, and when the table is laid, all you see is broccoli salad, regular yellow dal tadka garnished of black peppers, paneer pasanda covered with oil, and chapatti with green salad. For dessert, you get sponge rasgula and an apple pie! How exotic would you rate this? Punjabi films for the year 2015 placed us in a similar situation, promising us 'something different' for a difference, but they were hardly any different!
Even though as compared to 2014, this year didn't have releases at the rate of every Friday, 2015 cannot be rated as a let's say happening year for Punjabi films. Nevertheless, the year can still be attributed to a few directors who took the risk of taking up hatke subjects, some fresh stories and some fresh actors and villains. And, this is how it went.
Out of the ordinary
The year 2015 did witness some films that did not fit into the 'cliché cast' created by Punjabi films. Shareek, directed by Navaniat Singh, Qissa Punjab by Jatinder Mauhar, Angrej by Simerjit Singh, Sardarji directed by Rohit Jugraj, Judge Singh LLB by Atharv Baluja, Faraar directed by Baljit Singh Deo are some of the films that did strike a chord. All the films boast of a strong storyline with an equally strong direction. Out of the entire lot, it was Amrinder Gill, Sargun Mehta, Aditi Sharma and Binnu Dhillon starrer Angrej that is considered to have done well both in Punjab and abroad. A love story based in 1945 rural India, the film written by Amberdeep Singh, comes as a fresh lease for Punjabi cinema. "We worked on the project for over an year, working extensively on the script and art direction," Amrinder Gill mentioned.
At the same time, films like Qissa Punjab that weaved in seven different stories into one, received a lot of critical acclaim but didn't light up the box office. Shareek, starring Jimmy Shergill and Mahie Gill, is another film that gave the audience a story, which happens to be the story of every Punjabi household.
As far as going the different way was concerned Judge Singh LLB, Faraar and Sardaarji deserve a pat. Judge Singh is touted as the first Punjabi courtroom drama, while Faraar brought in double role with suspense. But, Diljit Dosanjh, Neeru Bajwa and Mandy Takhar-starrer Sardaarji gave the audience a heavy and likeable dose of laughter. According to the film pandits, Sardaarji actually ushered Punjabi cinema into a crore club.
Report card
Thankfully, 2015 didn't see a flood of films. In fact, the year gave a clear signal that the Punjabi film industry is actually walking a tight rope, and they are not ready to take chances! Apart from the ones (again countable), which can be called as worth-watching, and countable (only two) that can be said as hits, films like Dildaariyan, Rupinder Gandhi, the Gangster, Hero Naam Yaad Rakhin, Miti Na Farool Jogiya, Oh Yaara Avain Avain Lut Gaya, Munde Kamaal De promised a one helluva of a ride, but as they say promises are meant to be broken…
No controversy please
Luckily, 2015 was a year of a calm onward march for the regional cinema, with not many films raking up controversy or inviting a ban other than the Mastermind Jinda Sukha and Pata Pata Singhan Da Vairi. The complete damper, however, was the much-talked about film Nanak Shah Fakir that faced a ban in some parts of the country. The film was said to give a new perspective on Guru Nanak Dev's life, which did not happen.
Buck up
Twice bitten, once shy… this is seems to be mantra of the Punjabi film industry at large. They are on the job of sifting the average from the useless and getting the best from the average. This years releases are an indicator, and if the process goes on we definitely can look at something best!
Top News
The celebrated agriculture icon was being treated for age-re...
According to the dossier, Brar arrived in Canada on August 1...
Nijjar, chief of the Khalistan Tiger Force, was shot dead by...