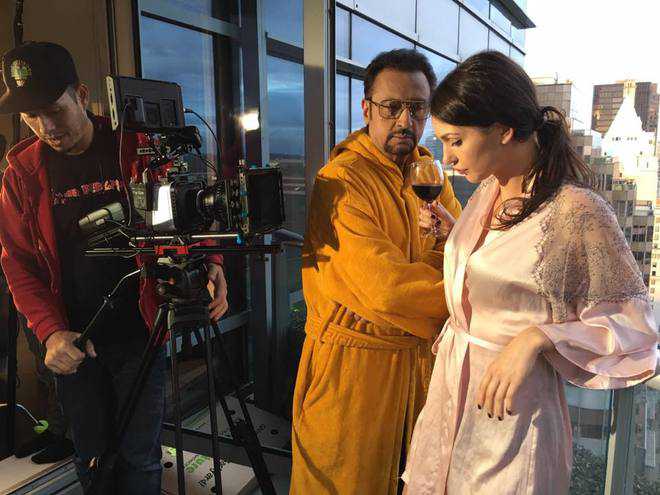 Mona
I feel blessed to have the best of both worlds, says writer-filmmaker Paul Dhillon. His second film Desi Angrej: The Fusion Generation premiered at the International Film Festival of South Asia (IFFSA) earlier this month and has a fair smattering of both his worlds — Punjab and Surrey.
So, does the film take from his life? "Yes; it is a uniquely multicultural story right here in my hometown of Surrey. It is a fun film exploring identity and relationships," opens up the writer, director and producer of Desi Angrej.
Core themes
While, love and relationships are the core theme of this one, it's also an ode to the rich Sikh cultural heritage in Canada. Paul elaborates, "Here in Canada, that I call home ever since I was 10, it's much like being in Punjab. There are areas where I can get by without uttering a single word of English."
It's not just language, but entire cultural milieu that gives the feeling of apanapan. All this finds its way in Desi Angrej. While it's hard to miss veteran actor Gulshan Grover in the role of pioneer Indo-Canadian-Sikh, lumber mogul Sam Sahota, in the trailer; the lead pair — Munish Sharma and Sitara Hewitt — seem like a different choice for a 'young' comedy.
Paul explains, "Munish Sharma is an award-winning Canadian theatre actor and Sitara Hewitt basks in the Little Mosque on the Prairies fame. The film received a good response at IFFSA. My true win is the youngsters' response, they could relate well to the film, lovingly labelling it 'their' story."
Pollywood turf
Paul's been tracking Pollywood pretty well and happy that celebs are increasingly calling Surrey their home, with stars like Gippy Grewal, Amrinder Gill and Ran Ranbir making it their base.
"I am glad the way graph of Punjabi movie industry is shooting up," says the Sweet Amerika director, insisting that there sure is need to go professional. "There are beautiful stories, but what Pollywood is not coming out of is the herd mentality. If a comedy does well, there is a string of comedies up for release; followed by period films, just because one caught the fancy of the audience."
Screen writing one area that he thinks needs considerable emphasis.
As for his own, Desi Angrej, he is looking at the mid-year release. "While the film is in English, we would be releasing dubbed versions in Punjabi within specific markets," he says.
mona@tribunemail.com
Top News
Notably, Gurpatwant Pannu, head of the banned terror outfit ...
NIA had announces Rs 10 lakh reward on Harpreet Singh alias ...
Will be voluntary, not mandatory
Furnished fake degree for drugs licence