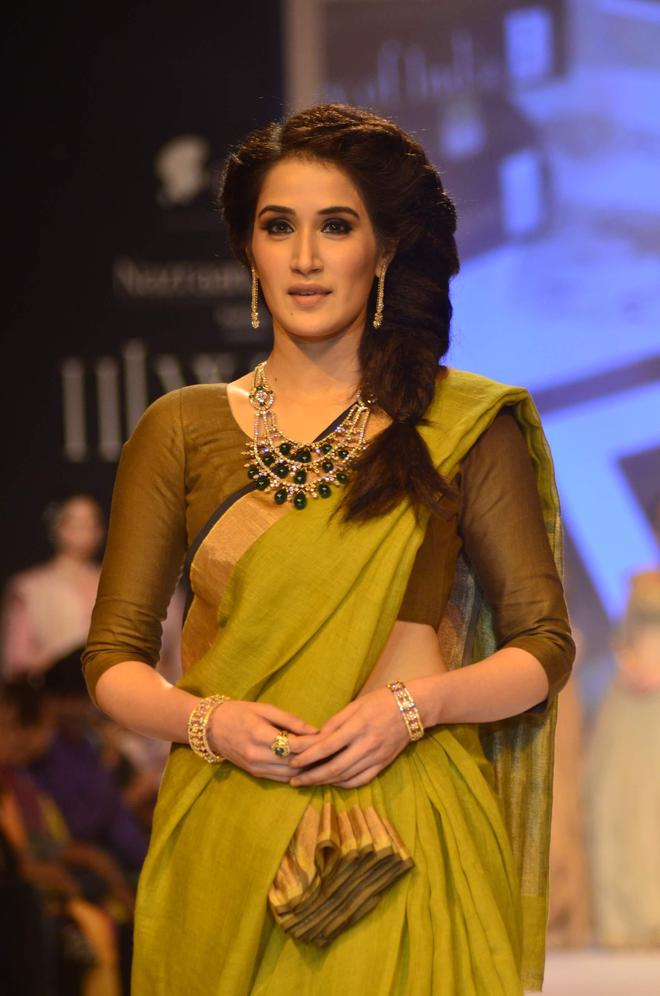 Jasmine Singh
Nine out of ten times, people who see her would call her Preeti Sabarwal. And, in all possibility, the gossamer skinned actress would sweetly smile back without telling them that she is Sagarika Ghatge.
"I am lucky that I am known by my character I played in Chak De India. It is actually a nice feeling though I would want to add a few more characters to my kitty," she says as she is driven through the rust coloured fields of Punjab to her the venue of shoot of her first Punjabi film.
Dildariyaan is being directed by the Goreyan Nu Daffa Karo fame director, Pankaj Batra and it stars Jassi Gill and Sagarika.
A Punjabi film, and how, the answer is not a revelation. "Pankaj Batra, the director was looking for someone for his film. I liked the script, my character and so I gave a nod for the film."
Sagarika liked her character and the entire look of the film. "I look totally different in the film, and so is my role. I have heard so much about the progression made in Punjabi films. I haven't had the time to watch the films, but I for sure know the progress they are making."
She calls herself a foodie and she is loving the food here. The culture too is something Sagarika is in love with. "You will see me wearing salwaar kameez in the film. I have left it to the director and the team to decide what I should wear. I give small inputs about the colour though. Well, this is about it as for my contribution goes."
Sagarika is a known face in Bollywood, after having worked with big banners, ignoring professional differences is not easy.
"As a matter of fact," she smiles, "I haven't had any problems so far. The team is pretty supportive and so is everyone in the crew. It wouldn't be just to compare the two mediums. Punjabi cinema is growing and has a long way to go."
We would like to see her talk in Punjabi, which she does, endearingly! "As an actor I like to prepare myself before the shoot, I took diction lessons, so I am pretty okay with Punjabi now."
With a co-actor like Jassi Gill, fun is close by. Sagarika laughs, "Oh, I must say, whenever I am travelling to and fro for my shoot, every second song that I hear in the car is Jassi's. So I know he is a good and popular singer."
Top News
After taking oath as Bihar CM for eighth time, JDU supremo d...
BJP fields Sushil Modi, a long-time confidante of Nitish and...
Aviation Ministry had imposed lower and upper limits on dome...
New CJI will have a brief tenure of less than three months
A bench of Justices Surya Kant and J B Pardiwala also extend...