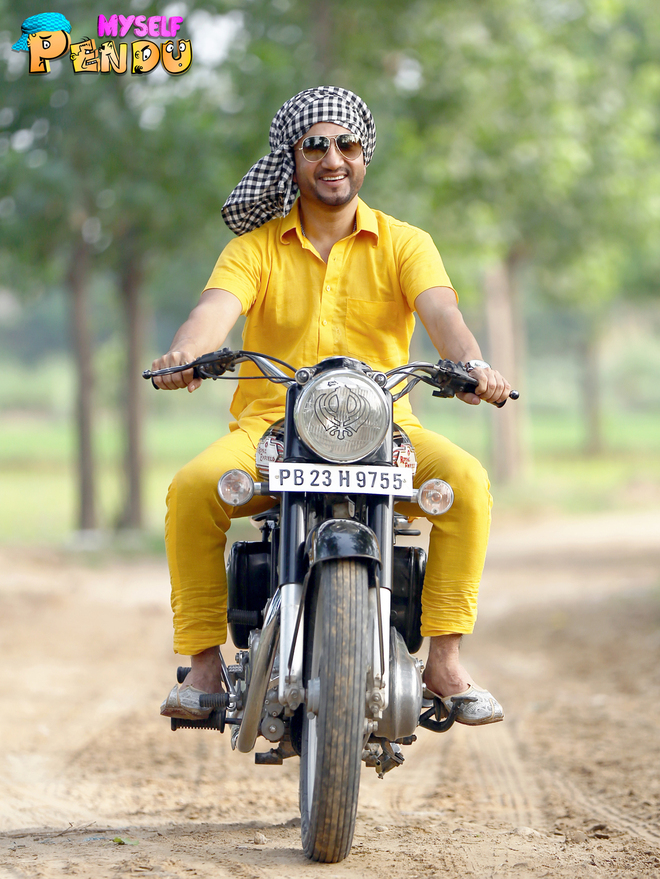 Jasmine Singh
Somewhere deep down in his heart, in his actions, in his lifestyle, singer-actor Preet Harpal is a pendu, a word that he wouldn't mind carrying on his sleeve. "Pendu, yes I am; I am rooted and this is what it means," says the actor with vigour as he promotes his upcoming Punjabi film, Myself Pendu. For Preet, this Punjabi film comes after a gap of almost 3-4 years, and all this while he has been busy in one thing that he knows best — singing. In fact, he is the only Punjabi singer who has sung maximum songs on either suits or black-coloured suits! Says the singer, "It just happens that all these songs came back-to-back. Pata hi nahi lageya," he shrugs his shoulders as he moves on to Myself Pendu.
"I play myself to some extent. The film has been hanging for a while and finally it is getting released." Preet wouldn't mind speaking from the heart; an attribute he says is a mark of a pendu. "The Punjabi film industry has surprised us with some very good films on different themes. The entire cast has given its best in Myself Pendu, now let's see how the audience takes it," he adds.
The pendu matter doesn't end here. Preet gets this element in almost all his songs, which talk about people forgetting their culture as they move to bigger cities. The singer hails from Gurdaspur and is now based in Jalandhar. "The songs that I sing are also a constant reminder for me that no matter where I stay, I still have to be close to my roots," he adds. Preet especially takes out time to visit his village, to take an early morning walk through the fields. "This is what defines me," he beams.
Films? "No, music. I will now do films, which fall in line with the present trend," shares the singer who has worked with international rappers as well. "See, this is yet another sign of being a pendu," he laughs.
jasmine@tribunemail.com