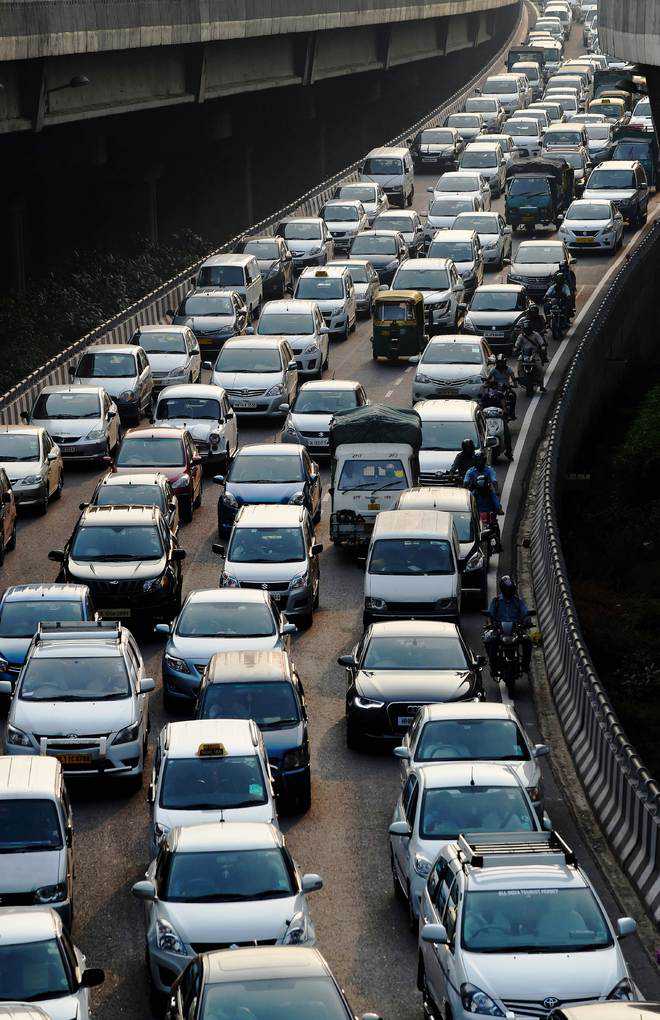 Manpriya Singh
It's a crucial and welcome circle of democracy—petition, hearing, decision followed by objection or approval. The Supreme Court's decision comes in response to a clutch of petitions pertaining the diesel vehicles in Delhi. A ban on registration of diesel SUVs and cars above 2000cc in the national capital till March 31, comes but not without an uproar. The top court also ruled that diesel commercial vehicles registered before 2005 will not be allowed to enter Delhi. All taxis in the Capital have also been ordered to switch to CNG by March 31 2016. "Rich people can't go around in SUVs polluting the environment," so says the Supreme Court. "We agree," and "We oppose," so say the young and the opinionated.
A step forward
Let me start by underlying the gravity of situation here. Delhi is among the top 20 most populated cities in the world. The level of smog has increased to an extent causing most dreadful respiratory diseases. I need not even get started on statistics like air quality index and WHO standards. The fact that such statistics are finally causing the right alarms and waking up the authorities is a reassuring step. This ban on registration of diesel SUVs and those with engines above 2000cc is necessary to clean up the filthy air or at least not to pollute it further. Even small steps go a long way. So, every section and category of vehicles, howsoever, marginal, targeted one at a time will eventually contribute to a cleaner environment. This is a ban on future cars getting onto the roads and causing pollution. We can now take things backward and erase the decade-old and two-decade-old vehicles. Also, the odd-even number plates step should be accepted and implemented. It's high time that we didn't let our future and health go up in smoke.
Rubal Rubu, HR executive.
Not in sync
First things first, this decision has been taken in an attempt to combat pollution levels in the Capital. But a resounding majority of the diesel vehicles are not above 2000cc. So, if we are looking at cars that cause maximum pollution, it is the mass diesel cars. It shouldn't even take data to come to the conclusion that above 2000cc diesel cars are a comparatively insignificant percentage.
Secondly, I presume that luxury high-end cars follow certain standards of fuel emissions. Also, the law says that it is a ban on registration of vehicles and not on their sale. What do I do if I have already bought a car? If at all, the Supreme Court should ban future sale of these cars or look at cars that are already 15 to 20 year old. They have also announced that all taxis be converted to CNG. It is a good intention but such announcements should come only after they have taken stock of whether we have the infrastructure for such conversion. Unfortunately, in our administrative system the announcement, the infrastructure, the intentions and implementation never ever match up to each other.
Ojaswee Sharma, filmmaker and writer