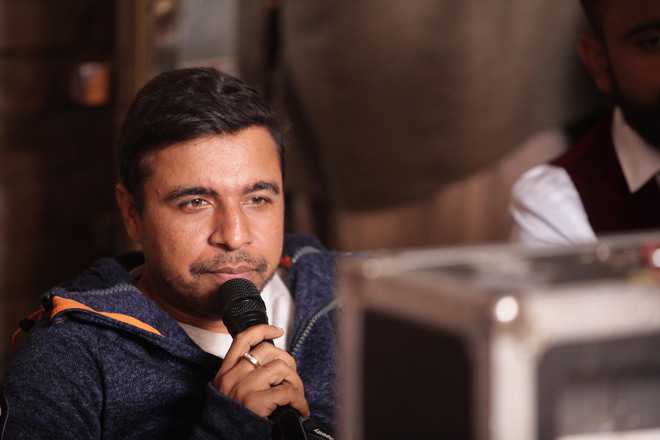 Jasmine Singh
He is an unassuming Punjabi film director, unassuming because even with so many hits under his belt, he likes to remain away from limelight. This filmmaker from Chandigarh is now all set to gather more glory from his upcoming Punjabi film, Channa Mereya, a remake of hit Marathi film, Sairat. Pankaj Batra talks about the challenges in remaking a film and the unsaid criteria for entry into Bollywood.
Welcome changes
Marathi film Sairat was about casteism, but we don't have this problem in Punjab. So, keeping the Punjabi sensibilities in mind, I had to change 40 per cent of the film, making it look more Punjabi.
Image concerns
I have worked with Ammy Virk, Babbal Rai and now with Ninja; all these are seasoned singers, good in their work. But when it comes to films, I want them to play the character, for which they need to challenge their image, which many are not comfortable with. This is the only thing that as a director I have to first work on. But once I sit with them and explain what I want, they get the hang of it.
Hit formula
If a director or an actor has good hit films to his or her name, then corporate houses and even Bollywood is more welcoming. This is because they have heard about your work and maybe even seen it. So, it becomes slightly easy, otherwise it is the same grind for everyone.
Mumbai calling
I am from Chandigarh, I stayed here for a long time, but if you want to know the art of filmmaking, be a thorough professional with it and make contacts, you have to move to Mumbai.
Working with Diljit
This is for the first time that we are making a movie on World War 1 with Diljit Dosanjh. I am excited about the project.
Top News
After high drama, khap leaders convince protesters to defer ...
Rs 10L for kin of victims CRPF IG sent to Manipur
To induct Khudian, Balkar; Nijjar 'resigns' | Reshuffle in p...