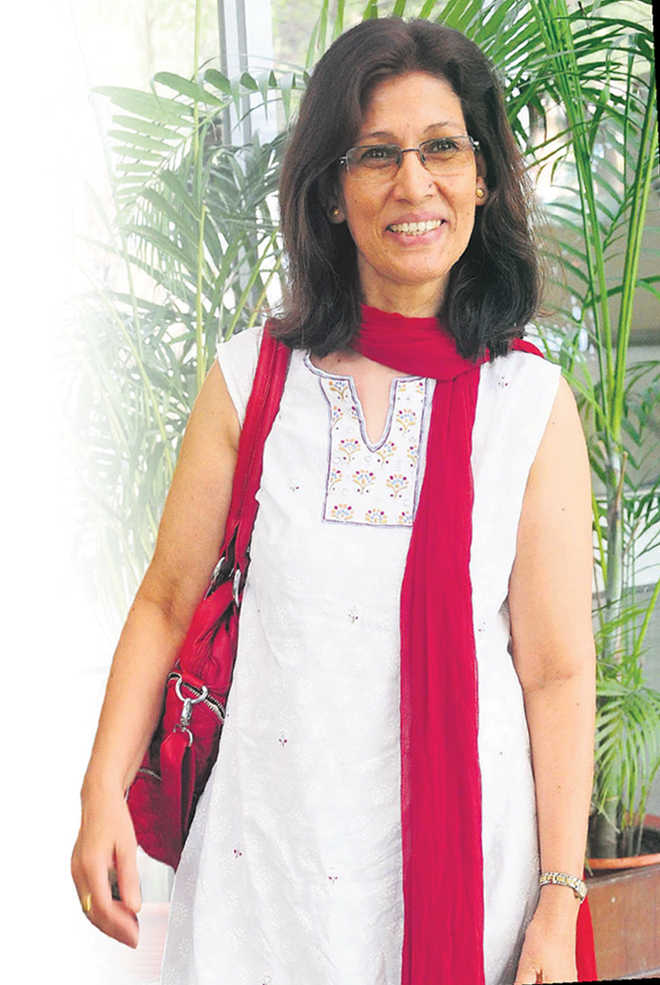 Mona
Opportunity is not a lengthy visitor, they say, and these two theatre artistes did not wait when it knocked on their doors. In Chandigarh, as part of the prestigious National Theatre Festival 2017 at the invite of Chandigarh Sangeet Natak Akademi, noted theatre directors, Bharti Sharma and M. Sayeed Alam, share excerpts from their journey so far.
Passion first
Theatre has been part and parcel of M Sayeed Alam's school and education. Having moved to Delhi for a job, Sayeed pursued theatre as a hobby. Soon, he chose it above his media job and picked up theatre as a profession - a choice that he is totally happy about. Founder of Pierrot's Troupe, he brought along his play Chacha Chakkan in Action to Chandigarh.
Chacha Chakkan has been Sayeed's attempt at taking a dig at himself. He elaborates, "You wouldn't find a person more self-righteous than the one born in Lucknow and studied in Aligarh." But the play is not autobiographical, it's the story of a man, like our esteemed playwright, who cannot imagine going wrong, but is always doing wrong to family, friends and others.
What Pierrot's Troupe is known for is the unconventional line of thought and execution. He reasons, "For my plays I do not enter a library to find a script, but sit down and write." And he is not entirely proud of not having read each of Shakespeare's plays!
The future, he feels, holds promise. "Theatre has been doing rather well; it's only when we compare it to cinema that it seems to do poor."
Inspiring story
Back in 1978, when young Bharti Sharma decided to pick up theatre as a career option, not many people were impressed. It took her lots of time and patience to convince her family. Three decades and more, not only are her parents happy but proud too of this National School of Drama pass-out.
Bharti was in Chandigarh with her play Karmabhumi, which picks up the tale of Draupadi and Ashwatthama from day 18, the last day of Mahabharata when the latter kills all her sons. The story takes an 18-year leap with the self-realisation that revenge is a vicious circle, with either party gaining anything. The play that was staged in 1993 gets a new life in 2017; says Bharti, "It's a different production this time around; it has grown a lot." In fact, it is the story that makes this theatre director pick up a new production, "If the story is not able to challenge and inspire me, I am not working on it."
Happy to have taken her theatre group Kshitij on this journey replete with highs and lows, Bharti sees a bright future for theatre, in fact, for all performing arts in the country, "The scene is pretty vibrant in Delhi already; many good groups are popping up, theatre is getting a life in schools and colleges."