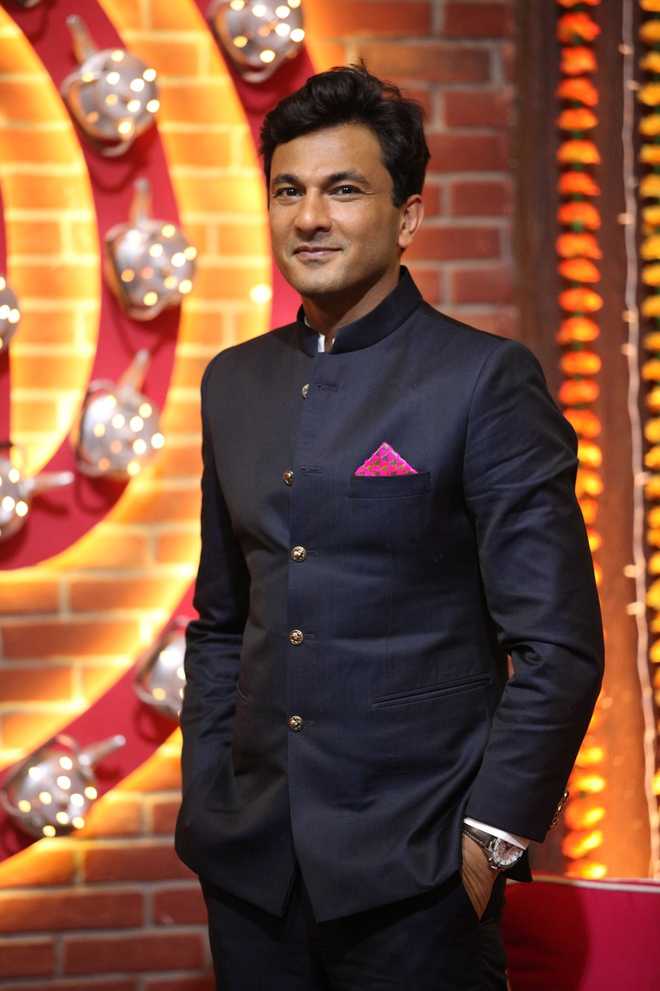 Manpriya Singh
Chef Vikas Khanna has always followed his gut feeling, be it likening a cauliflower to a tree, advocating slow cooking in the times of fast food (which his current and 35th book is all about by the way) or be it believing in the magic of his biji's masala box.
The chef, who doesn't even need an introduction or for that matter launch a charm offensive for being slight late or taking a private plane to explore places far and forgotten for his research. "I am sorry I am late, I never am, but I was at a therapist's because of my shoulder injury," he shares while at Chandigarh for a cake-mixing ceremony at JW Marriott to an already wooed audience.
"Oh, my mother couldn't come, she had a kitty party to attend, but my maasi is here," that's the only time the applauding audience looks away and turns to a graceful lady sitting at one of the back tables.
But before he can cater to questions to do with his bachelorhood, upcoming movie, whether veg-biryani makes sense, he'll demystify his book titled, The Magic of Slow Cooking, dedicated to a technique, that he says, "If you look at Indian history, the slow cooking is a technique that the Moghuls, the Greeks, the Portuguese learnt from India."
The big patilas, the big bases, community cooking has vanished along with the big hearts, he rues but it is never too late to embrace the roots. While his favourite dish from the book comprising cuisines from Indian to Moroccan would be the good-old plain rajmah, he feels it was necessary to incorporate the cuisines other than from India, courtesy the well exposed generation of today.
As for the charted planes, it all about the means and ends. "My next book, The Ceremony of Aromas, is on something for which the research has been on for nine years, it is on the effect of global warming on spices. It's something we need to bring attention to." Which he will, be it the cause of global warming or be it brown kids committing suicide in America because of bullying in school. Another of the issues he feels strongly about and which is not addressed the way it should be among families.
"Somebody told me that I am a chef and I should stick to food. That's when I said, I'll talk about it all the more."
That's not the first time the Amritsari attitude took the better of him, it was also when somebody back in the US remarked, "'How expensive can Indian food get? Not much'. That was when we thought we'll curate a menu with Indian food and the dishes from the countries whose culinary tradition borrow heavily from India, for instance Bhutan, Nepal etc. The menu took us three months to craft." For which he not just raised $39000 per plate in 2009, set a record and with that the image of Indian food. I don't believe I can do so much, I just feel I am being made to do all these things. I am blessed," he has shifted to chaste Punjabi.
There are no rules, only gut feeling.
manpriya@tribunemail.com
Top Stories