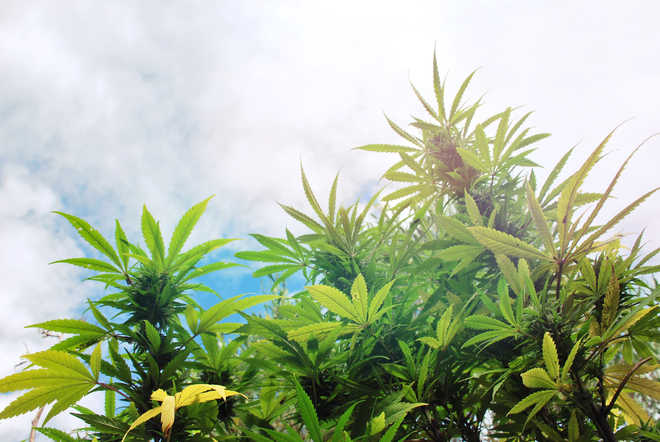 Ruchi Goyal
Gond katira, a crystalline herb, could be easily found in most Indian kitchens until a few decades ago. The present generation would have heard the name from their grandmothers in the passing, but would not really know much about it.
Also known as Tragacanth gum, it is obtained from the sap of plants also found in India called gond or locoweed. It naturally emanates from the root and the stem from where it is collected and dried to form crystals. It has amazing dual properties of cooling the body in the summer and heating it during the winter.
Gond katira is an important part of the Ayurvedic system due to its medicinal properties. It has been used from ancient times as a cure for various diseases like cough and dysentery. On soaking in water, it changes its appearance from being crystalline to becoming like white jelly. It is tasteless and odourless.
Gond katira has many health benefits and consuming it daily can help keep a lot of health issues at bay.
Maintaining a good digestive system
It has purgative properties because it contains ingredients that stimulate the movement of intestines. This helps in proper bowel movement and maintaining a healthy digestive system. It is known to provide relief from both constipation as well as diarrhoea.
Curing dehydration/treating heat-strokes
Gond katira acts as a cooling agent and decreases the temperature of the body. This in turn helps avert a heat stroke from the scorching sun besides refreshing us. It is useful in controlling nose-bleeding caused due to extreme heat. It for this reason, gond katira is especially used to prepare cool chillers and drinks in summer. It was common to find grannies mix it with homemade shikanjvi (fresh lime) to beat the heat.
Boosting immunity and recovery
Gond katira increases the secretion of immune cells, thereby strengthening our system to fight diseases and other foreign invaders. It also helps in cell recovery and regeneration.
Beneficial for skin health
The sap has anti-aging properties and delays the onset of fine lines and wrinkles. It also helps treat acne, dullness, pigmentation or any other skin related conditions.
Regain strength post pregnancy
Women lose strength post their pregnancy. Gond katira helps new mothers cope with the challenges of motherhood by bringing their strength back. It also helps to control the blood flow. It for this reason they are often added to laddoos given immediately after delivery. They are beneficial both for the mother as well as the child. Yes, there is a science behind this practice! Gond katira is also known to promote lactation.
Extensive use in the food industry
Gond katira is used as an emulsifier as well as thickening and stabilizing agent in a lot of food items like the ice-creams, salad dressings, sauces, mayonnaise etc.
Tips
Gond katira can be mixed with lemonades, various beverages, juices, milkshakes or used as a topping on kulfi and ice-creams. One can add it to children's milk too. They won't notice and drink it away. Besides cooling benefits, it lends a smooth texture to shakes.
And remember to drink lots of water if one is consuming gond katira otherwise it might block the intestines. Do check for any allergies to gums as it can cause breathing problems.
(Goyal is a Chandigarh-based dietician)
Top News
Public has returned Rs 3.42 lakh crore or 96 per cent of the...
This comes amid a diplomatic row between India and Canada ov...
Doraiswami was on Friday stopped by a few radicals from ente...
Was speaking to Indian journalists in Washington
Rinda died due to alleged drug overdose at a military hospit...