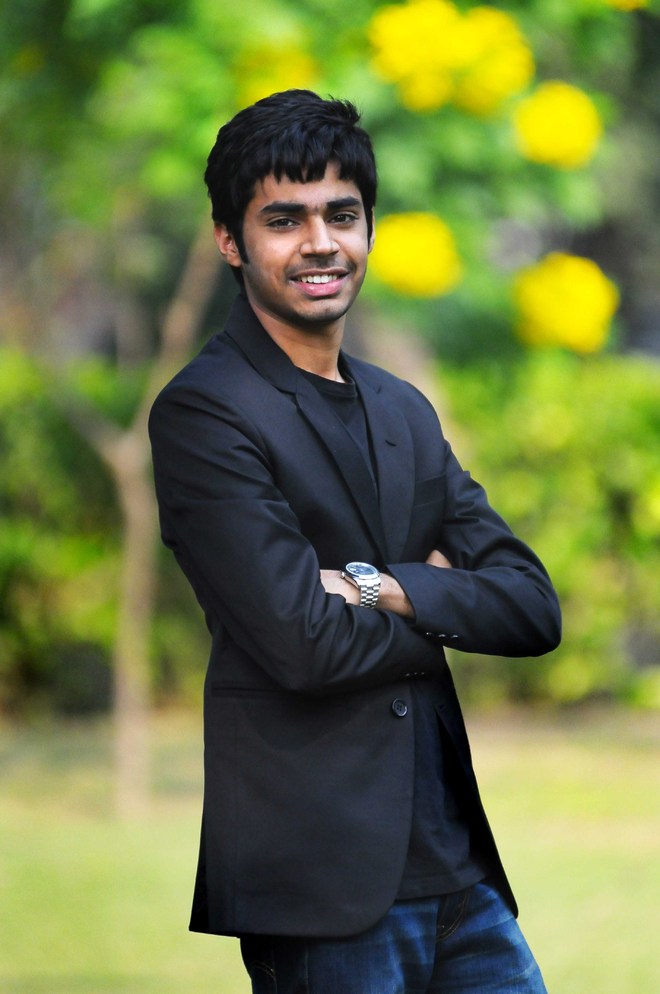 Manpriya Singh
It wasn't until he spotted an apple phone with an auto-rickshaw driver that the reach of most readily available tool of 21st century dawned upon.
Smart phones have invaded us quicker than imagination allows. And this is only a beginning. "It is all about how to use your smart phone smartly. But what makes this book stand apart from a host of others is that it has been written in a way that laymen would be able to clinch it all," shares Trishneet Arora, as to what prompted his third book Hacking with Smartphones.
An entrepreneur, tech blogger, owner of a security solutions firm; it's been a childhood affair with computers. May be even before. "I was three when I used to play, fiddle with a laptop. At 16, I started my first blog and that was after having significant knowledge of computer hardware engineering and helping friends, relatives and neighbours fix their systems.
As for the applications discussed in the book, he shares, "Air Droid is an application that lets you access emails, calls, messages, photos; whatever data your phone has, even if you are miles away from your phone. App Ops will automatically remove all the unauthentic applications."
He adds, "Then there is yet another application that helps recovering deleted watsapp messages." Just a little glimpse of technology and its endless possibilities.
Hail technology!
In an era of hackers, growing cyber crime and all that ensues; technology is the only way out of technology.
"If passwords, email accounts, phones can be hacked easily then they can also be protected with the same ease. The only way out is awareness. People just have to learn about technology," he opines, having also authored Hacking Talk with Trishneet Arora, followed by The Hacking Era.
Spying on SRK
If it weren't for the prefix ethical, he'd happily be intruding into, "Shah Rukh Khan's account and finding out more about him. This fixation could also be to do with the fact that I share my birth date with him," laughs the Ludhiana-based boy, currently working on some more phone security applications, apart from a few more projects. "When I started out, I faced a lot of challenges. I want to help start-up projects, so anyone with good ideas and no money, can come to me." Coming from a 21-year-old, that's renewing hope in the power of young India. India needs youngsters, ideas and entrepreneurs; as much as answers!
manpriya@tribunemail.com