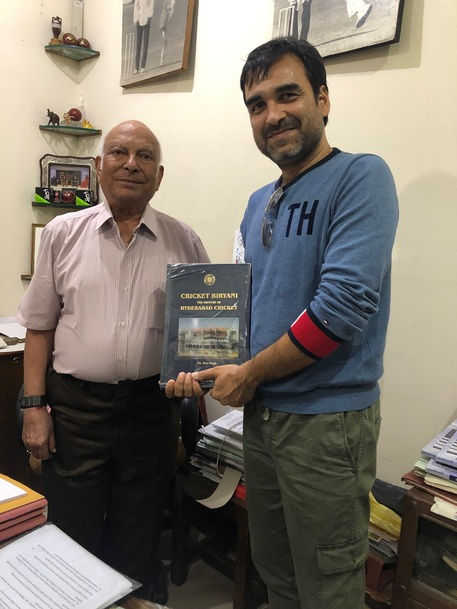 The National Award-winning actor Pankaj Tripathi is currently busy with the movie 83 in which he plays the pivotal character of PR Man Singh, who was a very strong pillar of Kapil Dev's squad in 1983 world cup. Pankaj wanted to have a narrative on the real story from the man himself and thus went to Hyderabad to meet him. Both the reel and real managers spent a good amount of time speaking about the 1983 World Cup trivia, factual stories and the struggles of getting the team to the World Cup.
Shares Pankaj Tripathi, "It was an amazing experience meeting PR Man Singh. He has an incredible love and passion towards the game of cricket even today. He is a very disciplined person. He has created a huge museum in his house in Hyderabad with cricketing memorabilia. We spoke on various chapters of his personal and professional life."
Top News
Section 124A of the Indian Penal Code dealing with sedition ...
Last month, the US District Court Central District of Califo...
Petitioner claims to have been falsely implicated in the cas...
Upadhyay was hit on her left thigh and was admitted to a pri...