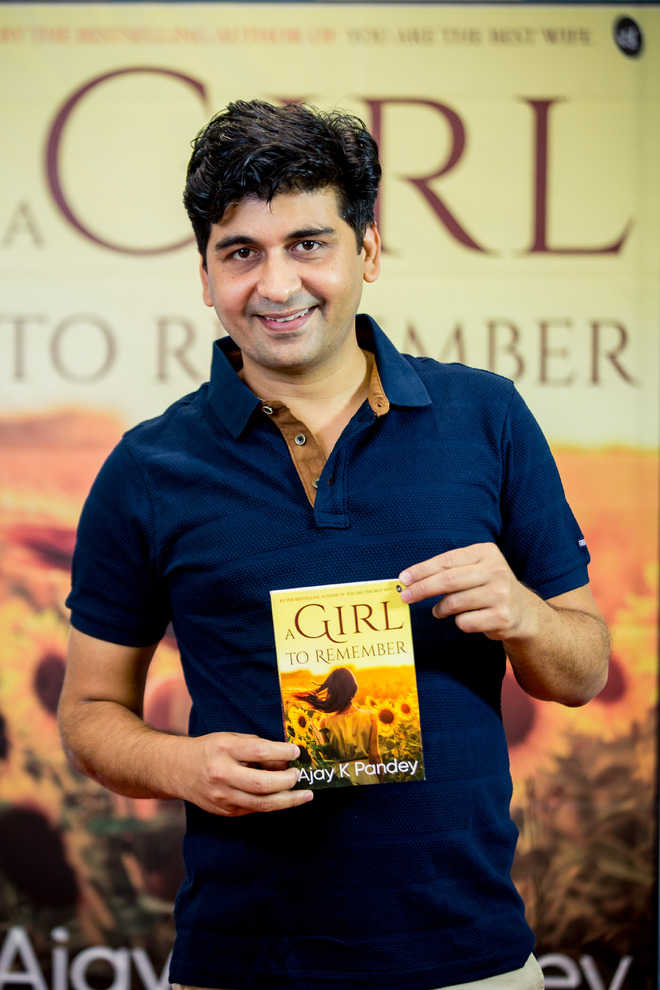 Gurnaaz Kaur
We all have stories to tell. Our own experiences that are no less than a bestseller novel's heartening tale but not all of us take to penning them down. Of those who do, Ajay Kumar Pandey is one such person.
He hails from UP and is working as an engineer with Cognizant in Pune. Being married to his college-time lover, he thought their story made for a good read and that turned him into an author. His journey as a writer began in 2015 when his first book You Are the Best Wife got some rave reviews. In a year's time, Ajay was ready with his second book Her Last Wish. This was inspired from a friend's life whose wife was HIV positive. Ajay has been bringing out one book every year for his readers and this time he has come out with A Girl to Remember. Ajay says he has gone experimental with this one.
"The earlier books are about positive emotions and good people but in this one I've focused on a man of loose character and his transformation. It is a roller-coaster of emotions and explores relationships from the perspective of a teenager, a young man, and a widow quite older to him. It also explores passionate romance, loss, and infatuation. "
This author credits his job for lending him the freedom to experiment. "When there is this pressure to earn a living from your books, there is less chance to try the unexplored. Having another source of money gives me the confidence to foray into uncharted territory."
Top News
Was hearing a public interest matter related to the plight o...
The move comes ahead of Prime Minister Narendra Modi's visit...
Slain Youth Akali Dal leader Vicky Middukhera's brother Ajay...
India offers to build transport networks in Central Asia; ta...
Ashish Mishra, son of Union Minister of State for Home Ajay ...