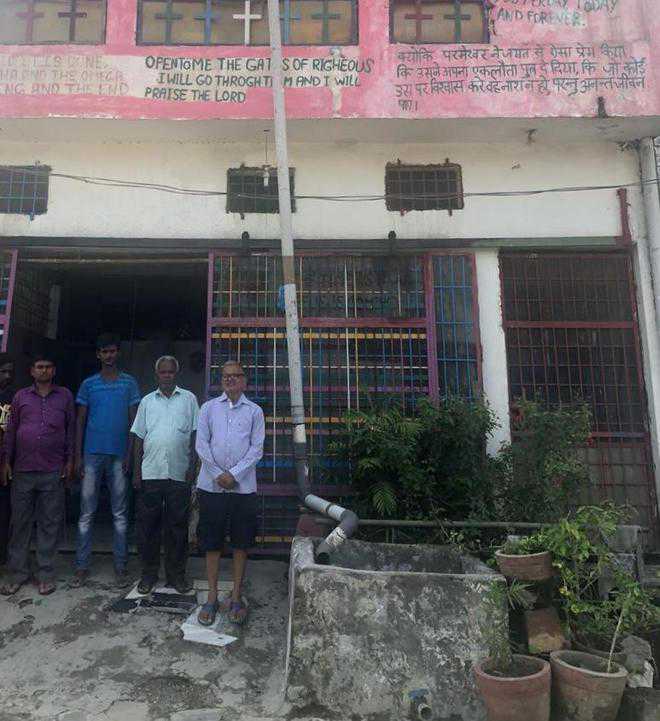 Our Correspondent
Ahmedgarh, August 21
The Child Welfare Department has initiated a probe against illegal Paskin Mary Cross Child Shelter, located at Phullanwal village, near here. Children in the shelter are the natives of Jharkhand and Bihar.
At least 35 children were staying in the centre. However, 23 of them have been handed over to their parents, whereas eight minor children have been shifted to other registered child care homes, and four above 18 years of age will be sent to their native places
Though the final report by Child Welfare Committee is yet to be prepared, but parents of majority of the children said they had sent their wards to the child centre believing that the standards and quality of education in Punjab was far better than their states.
Statements made by officials of the Child Welfare Department revealed that the shelter home had been running for over a decade and the organisers failed to register and follow the guidelines and rules of the Juvenile Justice Act.
Responding to a question about registration of a case in connection with violation of rules of the Juvenile Justice Act or alleged illegal detention of children, District Child Protection Officer, Ludhiana, Rashmi, said, "The District Child Welfare Committee has already started gathering facts about activities which were taking place at the shelter home. However, further action will be started after the committee files its final report on the matter."
What caretaker says...
We failed to understand why the administration is adamant on closing the shelter home, whereas we had brought up all children like our own. Moreover, we don't receive any financial help from any of the organisations. Musa alleged that the authorities had forcibly taken away eight minor children, including three girls, while they were crying.— Satyandar Parkash Musa