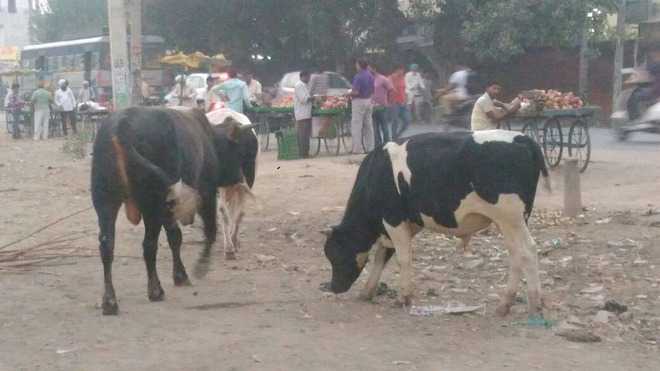 Akash Ghai
Tribune News Service
Mohali, October 22
Certain passengers, who have booked the Chandigarh-Bangalore flight of Indigo, were a harassed lot at the Chandigarh international airport in Mohali today. There is no flight service at the airport on Sundays due to the ongoing repair work on the runway. The passengers alleged that they were not duly informed about the closure of runway on Sundays by the airline officials.
Talking to Chandigarh Tribune, passengers, including RP Sharma, Mayank and Aditya, said they had booked tickets for the flight about two months ago. "The flight was scheduled to take off at 4.30 pm today," they said.
Mayank, who came at the airport from Bathinda, said he had booked his ticket in July. "I came here in the morning and found the airport deserted. Then several other passengers also reached here. We all faced a lot of inconvenience," said Mayank, alleging that the airline did not inform him about the cancellation of the flight.
Another passenger, RP Sharma said no official of the airline was present at the counter. "We only got to know about the cancellation of flights and closure of the airport on Sundays from a policeman. Several passengers came here with their children. Its sheer harassment," said Sharma. He, too, alleged that he got no message or mail about the cancellation of the flight from the airline.
Sahil Gupta said he made a call to the customer care number of the airline. The person concerned told him that all passengers were duly informed about the development. "If we got information, why have we come here?" asked the miffed passenger.
Despite repeated attempts, the officials of the airline could not be contacted for their comments.
Top News
Bills were passed after more than six hours of debate spanni...
Among the 10 who put in their papers are nine Lok Sabha MPs,...
At present, HR management of Army is governed by various pol...
The three Bills are Sikh Gurdwaras (Amendment) Bill, 2023, P...
The withdrawal of statement by MP Senthil came when the Hous...