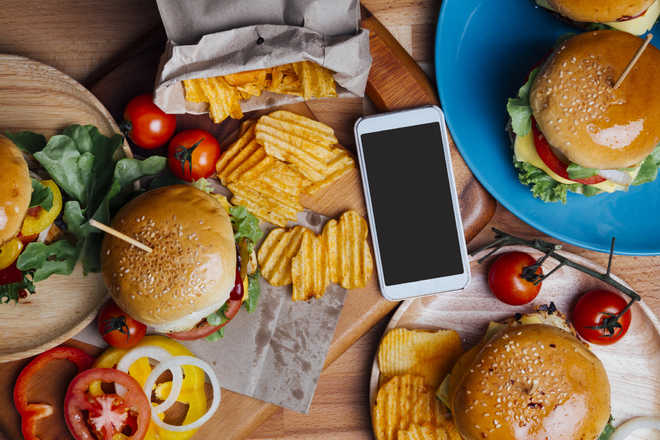 Manav Mander
Tribune News Service
Ludhiana, October 5
Ninetytwo per cent of heart attack victims were found to be eating fast or fried food seven or more times a week whereas only eight per cent ate fast food less than three times a week, hence providing a substantial link between the high consumption of fast food and the risk of developing severe heart disease.
These are the findings of a study by cardiologist Rajneesh Kapoor, who is currently working as senior director (interventional cardiology) at a hospital in Gurgaon.
Dr Kapoor said the study included 480 patients, with or without history of a heart attack. The patients were asked to provide information through a research questionnaire.
He said further, information on food habits revealed 68 per cent of study population consuming fast food more than seven times a week, 31 per cent less than three times per week. Heart attack was found prevalent in 32 per cent of total patients and 92 per cent of them belonged to the group consuming fast food seven or more times a week.
He says the presence of a fast food joint in the vicinity was spotted as relevant factor linked with high consumption of outside food. According to Dr Kapoor, such findings should serve as a warning about the health hazards of fast food.
Meanwhile, an extension lecture on 'Fast Food and Health' was organised by the Punjab College of Engineering and Technology (PCET), Badowal. Dr Anshul Mahajan, Consultant Psychiatrist, Manas Clinic, was the invited speaker on the occasion.
Addressing the students, Mahajan explained how a dramatic change has been witnessed in the food culture. "Globalisation, multimedia and advertisement put huge impact on the food habits of masses. A child starts avoiding homemade nutritious food and prefers to eat fast food such as chips, candy, chocolates and fried food".
Fast food, which is low in nutrition and high on calories, carbohydrates, fats and sugar has devastating effects on health — physically and psychologically.
"High risk of cardiac problems, hypertension, brain stroke, diabetes and obesity has been documented in studies which have direct relationship with fast food," he said.
He added: "On the other hand, psychological issues such as impulsivity, mood swings, sleep disorders, irritability and low cognitive performance can be linked to fast foods."
He emphasised the role of parents, educational institutions, professionals and media in creating awareness about healthy eating habits.
Expert comments
City-based dietician Raminder Kaur from Raminder's Diet and Nutrition Clinic said fast food makes you fat and prone to diseases. Food food is high in sodium, saturated fat, transfat and cholesterol. "If one tends to eat too much fast food over a long period of time, he/she can face health problems such as high blood pressure, heart disease and obesity," she said. Nature has given us fruits and vegetables in abundance, instead of relishing them, we tend to dig in foods which are deep fried and unhealthy, she said.
Why is fast food unhealthy
Fast food is unhealthy, largely due to high amounts of fat, salt and calories contained in the processed food. Regular consumption of these foods can lead to weight gain, high blood pressure and high cholesterol.
Related diseases
Heart diseases
Diabetes
Obesity
Stoke
Osteoporosis
Psychological issues such as impulsivity, mood swings, sleep disorders, irritability.
Top Stories