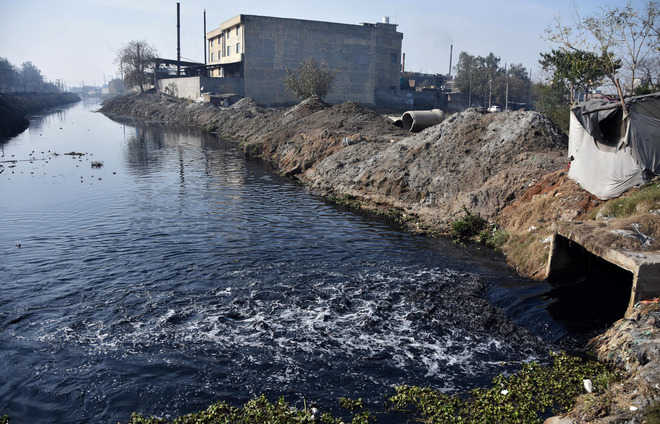 Tribune News Service
Chandigarh, May 14
The Punjab and Haryana High Court today directed the State of Punjab and the Pollution Control Board to take appropriate action on a report submitted by amicus curiae or friend of the Court on "Buddha Nullah" here.
In his report placed before the Bench of Chief Justice Krishna Murari and Justice Arun Palli, amicus curiae HC Arora produced photographs of alleged illegal activities by dyeing factory owners and also recommended prosecution in some case.
The report said the amicus curiae, along with two civil engineers from Ludhiana, conducted a spot inspection of Buddha Nullah and inspected the sewage treatment plant located opposite Central Jail in Ludhiana. He also placed on record a photograph showing discharge of industrial pollutants into the nullah.
He has also recommended closing down of all submersible pumps installed by the factory owners in their factories, and has suggested recycling of treated water of STP again to the dyeing factories for utilisation in the processes involved. He has also recommended that the entire cost of providing infrastructure for recycling the treated sewage into dyeing factories should be contributed by the owners on the principle of "polluter must pay" as evolved by the Supreme Court of India.
The Bench appreciated the amicus curiae for submitting such an exhaustive report within a short time, and observed in the order that the report had drawn a very gloomy picture.
Top News
No immediate report of any loss of life or property; people ...
Earlier, Amritpal was caught in CCTV footage at a toll plaza...
Police have arrested 154 people so far but Amritpal is still...
Stringent National Security Act has been invoked against Amr...
In his first reaction to the police action, the CM releases ...