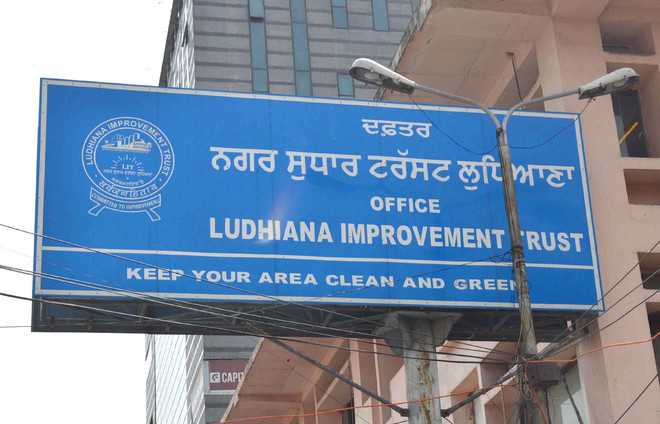 Kuldip Bhatia
Ludhiana, September 30
Indifferent attitude of the Ludhiana Improvement Trust (LIT) towards implementation and monitoring of the Right to Information Act 2005 has come to the fore with the admission of the RTI branch of the Trust that annual performance report which is a statutory requirement under Section 25 of the Act, has not been submitted for the past four years – 2014 to 2017.
In a reply to an application lodged with the LIT under the RTI Act, Rohit Sabharwal, President, Council of RTI Activists, had sought information about submission of the annual report under Section 25 of the Act (which relates to implementation and monitoring relevant provisions of the Act), the Public Information Officer intimated (vide his letter no. LIT/RTI/11394 dated September 25, 2018) that the desired information was not available in the record of the RTI branch.
The LIT, however, stated that during the period (2014 to 2017), Parveen Kumar, Harmeet Singh, Rajiv Sabharwal and Satnam Kuar were deployed in the RTI branch who were duty-bound to submit the annual report to the State Information Commission as laid down in Section 25.
According to Sabharwal, provisions of Section 25 lays down that the Central Information Commission (CIC) or the State Information Commission (SIC) would submit its annual report (about implementation of the Act) to the government on the basis of information compiled from such statements being provided by all departments covered under the Act.
The provisions (of Section 25 and its sub-sections) further state that the public authority of each department covered by the Act would intimate the number of applications received during the year, data of such cases where applicants were not entitled to have access to desired documents, number of appeals referred to the CIC or the SIC and outcome of such appeals and disciplinary action taken against the officials concerned regarding implantation of the Act.
The relevant provisions also provide that such annual reports of the CIC or the SIC need to be laid before Parliament or state Assemblies with recommendations of the Central or state commission to the public authority concerned listing steps to ensure implementation of the Act in letter and in spirit.
Sabharwal said he would take up the matter with the State Information Commission to take disciplinary action against the employees/officials concerned for failure to submit annual reports for the past four years and proper implementation of the RTI Act.
Top News
Said the BJP state leadership has been defaming late CN Anna...
India defeat Lanka by 19 runs in a low-scoring final
Tensions flared between India and Canada after Trudeau's exp...
The felicitation took place in Canadian Parliament in the pr...
The bureau had launched an investigation into the matter bas...