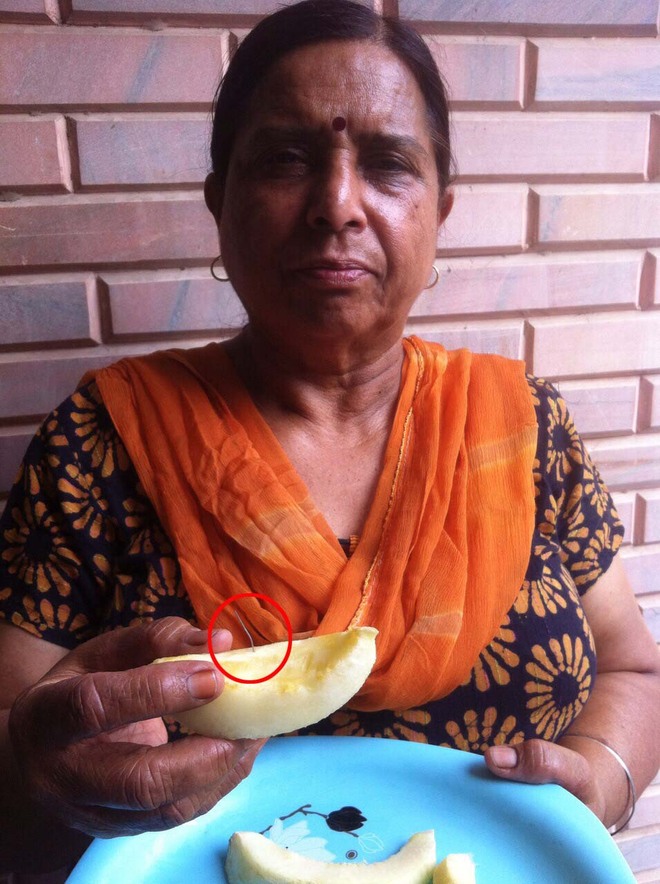 Manav Mander
Tribune News Service
Ludhiana, May 18
City resident Gurpreet Singh was taken aback when he found a needle in his mouth while eating his favourite musk melon.
His father Davinder Singh said he had filed a complaint with the health authorities, but had no idea if they had taken any action.
It is learnt that sweeteners and colours are injected into fruits to make them look more palatable and attractive. Retailers don't think even once before using chemicals and ripening agents.
Unscrupulous methods are used to ripen fruits artificially. These include reactions with calcium carbide and other chemicals to make the fruit look attractive.
Vendors injecting red dye into water melons to these a bright red shade and inject artificial sweeteners into musk melon to make them sweet. The colours and sweeteners are toxic and may cause deadly diseases.
"Everyone is tempted towards bright coloured and juicy fruits being sold in markets by roadside vendors. But beware of extra bright colour and shine you see in these fruits. Most of the watermelons being sold in the market are red and juicy.
"This implies that most of the melons being sold in markets nowadays are ripen by artificial methods," said a retired official of the Health Department.
He added that the pernicious practice of using harmful colours in foods to simply make food look attractive was not restricted to watermelons and musk melons alone. Even vegetables were not spared, he said. "Ladyfinger, pumpkin and brinjal too also adulterated," he said.
District Health Officer Dr Abnash Kumar said he learnt about the incident. "I am not in the city. I will collect the fruit sample tomorrow. We will also take samples from different parts of the city ," he said.